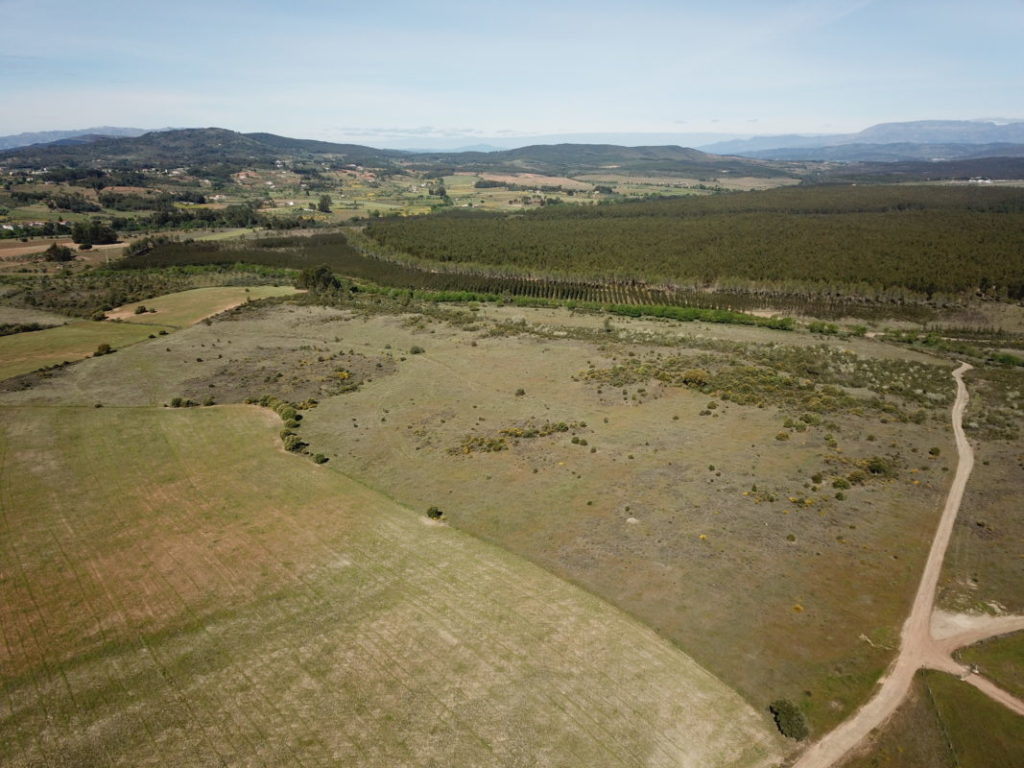 A round-up of the latest PV project news from the US and Europe, including two announcements in Spain, the inauguration of a pair of Hungarian PV plants and operations beginning at an installation in Colorado from Lightsource bp.
Lightsource bp inaugurates 283MW Colorado plant
Global solar PV developer Lightsource bp has begun operations on its 293MW Sun Mountain solar project in Pueblo, Colorado, with a power purchase agreement (PPA) in place with utility Xcel Energy.
The project prioritised US manufacturers in its construction, using 636,990 thin-film modules from Arizona-based manufacturer First Solar and trackers from New Mexico-based Array Technologies.
It's the second Colorado project developed in partnership between Lightsource bp and Xcel Energy. Lightsource now has almost 600MW of operational assets in the state.
Kevin Smith, CEO, Lightsource bp, Americas said: "As long-term members of the Pueblo community, we look forward to delivering affordable clean energy for decades while continuing to expand our investment in Colorado to help power the state's low carbon future."
The company closed a US$267 million tax equity deal from Wells Fargo last month, designed to support its US operations.
Qualitas Energy pens 494MWp PPA with Northleaf Capital Partners
Spanish energy asset manager Qualitas Energy has signed a PPA with Northleaf Capital Partners for its 494MWp PV project in Murcia, Spain.
Qualitas currently has a portfolio of 3.3GW of operational and development energy assets, more than 1GW of which is solar PV. The company is operational across Spain, Germany, the UK, Italy and Poland.
"This contract is significant both for the size of the plant and the current situation of the energy sector," said Carlos Gutierrez, portfolio manager at Qualitas.
A report from LevelTen Energy this week showed that European PPA prices rose considerably in the last three months of 2022 amidst high deployment costs and an unstable legislative environment across the continent.
Matrix Renewables closes US$42 million financing from for two Spanish PV farms
Also in Spain, Madrid-based financial services company BBVA and energy platform Matrix Renewables have closed a €40 million (US$42.7 million) sustainable financing deal to support the construction of two PV plants in Valladolid, northwest Spain.
Once complete the Zaratán and Arroyadas PV plants will generate a combined 66MW of power. Construction began in December 2022 and with this financing is expected to be complete by the end of 2023. The financing has been structured as a green loan aligned with the LMA Green Loan Principles.
"This is yet another important step for Matrix Renewables in consolidating its strong pipeline and portfolio across Europe. We feel very proud to add these projects to the existing €1.2 billion we have financed since our inception in September 2020," said Matrix Renewables CFO Nicolas Navas.
IBC Solar connects two new PV projects to Hungarian grid
IBC Solar, the German photovoltaics company, has inaugurated two Hungarian PV plants totalling 96MWp capacity developed in conjunction with investor MET Group.
Located in the provinces of Gerjen and Söjtör, the projects have a capacity of 51MW and 45MWp, respectively, and have been connected to the national grid by two newly built substations.
IBC Solar took full engineering, procurement and construction (EPC) responsibility for the plants, which collectively deployed 180,000 PV modules.
"With the grid connection of the two solar parks in Gerjen and Söjtör, another milestone for the energy transition in Hungary has been achieved," said Eric Herrmann, EPC programme manager at IBC SOLAR Energy.
Construction begins on 82MW Portuguese PV plant from Gransolar
The EPC contracting subsidiary of Gransolar Group, GRS, has begun construction on an 82MW solar PV plant in the Castelo Branco region of Portugal on behalf of German investment and asset manager KGAL.
The project will be built on a sloping area and subdivided into plots, which GRS said presents unique engineering and construction challenges. The design – handled by Ingenia Solar Energy – is in place to preserve the biodiversity of the surrounding area.
The Penamacore plant will deploy more than 124,000 large bifacial modules and Monoline 2V+ trackers from PV Hardware, another subsidiary of Gransolar Group.
Construction began late last month and the project is expected to begin operations in 2024.
"In a year that has just begun and in which large projects await us, it is a privilege to be able to take on a challenge like Penamacor, which tests the capabilities of GRS as a reference EPC company in the world's main markets," said Jordi Vega, COO at GRS.
A report last week found that renewable energy accounted for 88% of Portugal's electricity generation in January, but PV represented just 4%.