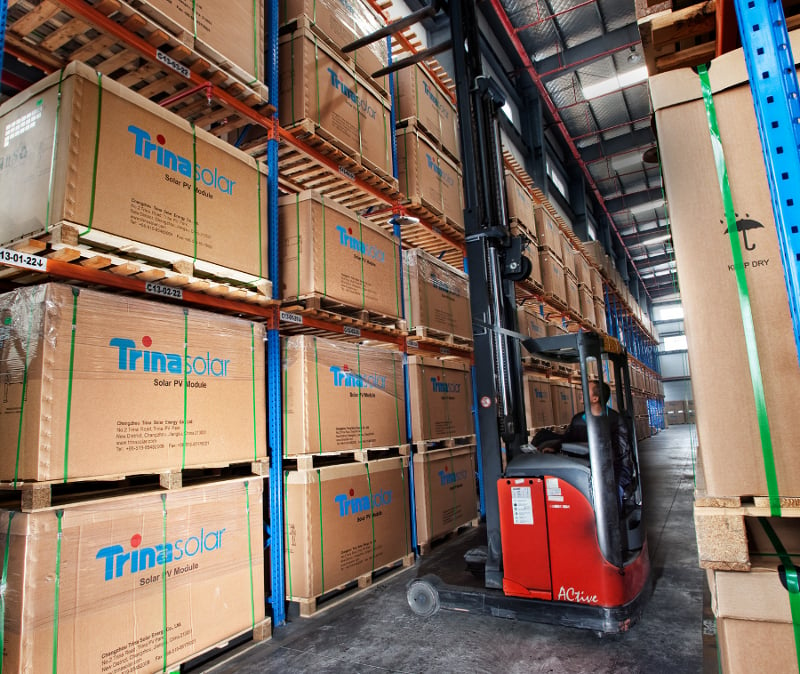 Negotiators are facing calls to reach a swift resolution to ongoing talks aimed at establishing a new global trade agreement for environmental goods such as solar cells and modules.
The Environmental Goods Agreement talks involving the US, China and EU, among others, opened last year amid hopes they could eventually bring about an end to the cycle of trade disputes that has taken hold of the global solar industry in recent years.
The talks are aimed at liberalising the international trade of products that directly contribute to environmental protection and climate change mitigation, including solar panels and components.
Negotiators have been discussing a list of around 450 product lines, comprising thousands of individual products, which could be exempted from industrial tariffs in the event of a successful agreement.
The Alliance of the Sustainable Trade Initiative (SETI Alliance) is gathering signatures from its members and supporters for a petition urging 17 World Trade Organization members involved in the talks to agree a deal when they next meet from 30 November to 4 December in Geneva.
Speaking to PV Tech, SETI Alliance managing director Peter Brun, said solar products formed a core part of the list that is under discussion.
"If [PV components] are on this list of tariff elimination then of course it would be a contribution to driving down production costs of these technologie, so it's a very good story," he added.
A path to reducing punitive trade remedies
Not specifically on the table in these talks are the anti-dumping and countervailing duties currently in place in various parts of the world, notably the US and EU, on solar imports from other countries.
But Brun said the hope was that a successful outcome to the EGA talks would pave the way for further international cooperation on reducing the use of punitive trade remedies such as these.
"The way we have been seeing this is that we would like to see a first result on industrial tariffs and then we would like governments to make a broader mandate to go on to other areas. And among those other areas would be these trade remedies like anti-dumping," Brun said.
"There are good political and technical arguments for why it would be a good idea to look at this – maybe not ruling out the possibility of using the anti-dumping instrument, but rather to look at the premises around this to make it more efficient and updated as an instrument. This is a very old fashioned instrument from the old days of trade, and it's in dire need of reform."
Brun added that the bigger prize of reducing the use of trade remedies was a key part of the vision with the EGA talks. "Over the past few years we have seen increasing tension within the green industries, and especially within the solar PV area, and this is not a good development. We need to look into ways of how to get this tension level down into a more cooperative level. If we don't do that then the industrial players will face big complications because it will interrupt their global supply chain, and that would have a cost bearing on the products, which will be a major barrier to the development of this technology," he said.
The chair of the EGA discussions is currently working up a refined list of products for tariff elimination, which are expected to form the basis for the next round of discussions starting later this month.
If these are successful then there is the possibility of a final tariff agreement being made at the WTO ministerial meeting in Nairobi, Kenya, in December.
Brun said that the fact the next EGA talks will be running in parallel to the crunch climate talks in Paris in early December could create additional impetus to reaching a deal on the tariffs, demonstrating "political coherence" on policies related to delivering whatever deal emerges from the COP21 talks.
"An agreement on the EGA in December would be a strong complement to the universal post-2020 climate change agreement set to be inked by parties to the UN Framework Convention on Climate Change," he said.
Brun said that failure to reach a deal risked dragging the talks into 2016 and beyond. "Then it would just fall into the same kind of sickness of political negoitions like others these days. We want to make this different. And it is possible, because after all this is a limited area of trade negotiations with a very good story line, so why not just do it?"