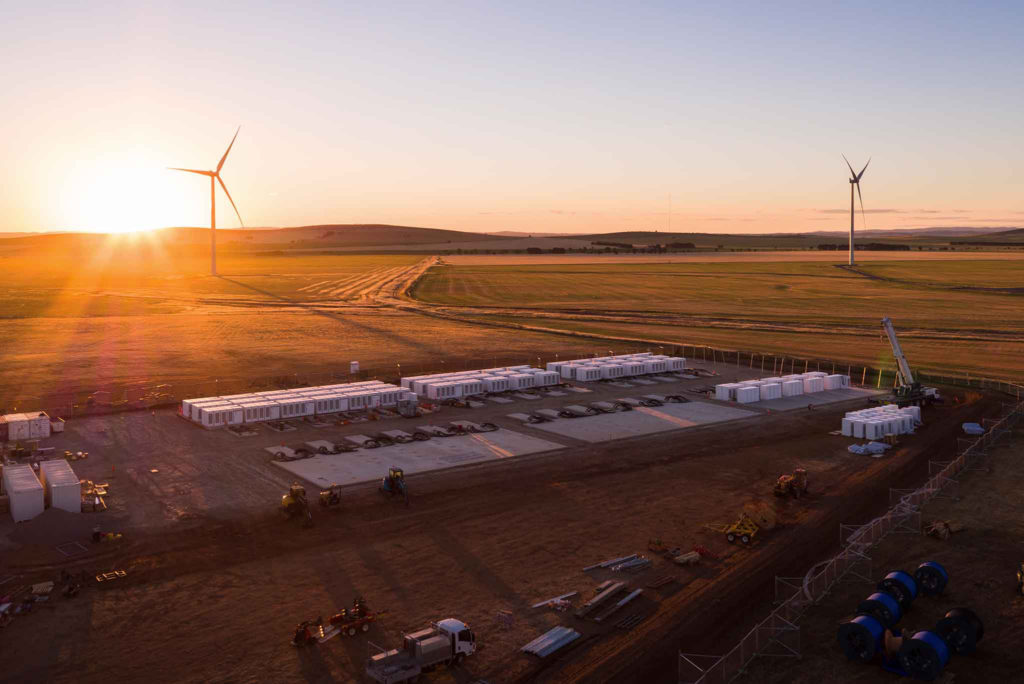 The grid of 2030 will span vast areas, be highly automated and require a huge amount of storage as it seeks to connect terawatts of renewable capacity. Sean Rai-Roche speaks to experts about our future infrastructure needs.
---
The US Department of Energy's (DOE) Solar Futures Study makes it abundantly clear that grid management systems will have to evolve dramatically with the changing nature of power generation and supply. Solar deployment will mushroom this decade – expected to account for around 13% of global generation in 2030 – meaning more and more intermittent supply will have to be handled by the grid.
PV Tech Power spoke with grid management organisations and experts in the US, UK and Europe to discuss what strategies, technologies and relationships will need to be in place by 2030 to manage such changes.
Experts envisage far greater interregional and international cooperation as well as better data on demand and supply to help balance the grid using automated systems. Energy storage has a huge role to play as a flexible resource capable of ensuring supply but there needs to be more developments in long-duration systems.
Contributors agreed that the grid of today is ill-equipped to deal with the monumental changes that need to occur for the energy transition, pointing to a number of high-profile grid outages in recent months, and thus called for greater investment in the physical grid as well as the digital systems that manage it.
Expanding the geographic scope of grid systems
The grids of 2030 will cover far greater areas than they do today. Even those that are not fully integrated into international or even continental agreements by 2030 will still have to operate in a far more collaborative way than they do now. For starters, the evolution of the European electricity system will require "stronger cross-border cooperation to address the challenges that will be regional and pan-European in nature," an Entso-e spokesperson told PV Tech Power. The European grid management agency says the grid of 2030 will need "pan-European development of new grid technologies" as well as the "prevention and management of threats that may span over several countries or globally".
Entso-e is currently working on the Trans European Replacement Reserves Exchange (TERRE) project, which is a cross border electricity balancing scheme run by 11 European TSOs designed to share power resources across member states. Randolph Brazier, director of innovation and electricity systems at the Energy Networks Association (ENA), says greater international cooperation will be key to the grid system in 2030 and beyond.
He points to the current levels of European integration with interconnectors between the UK and France, Belgium, the Netherlands, Denmark and Norway, adding that "there are a lot of additional interconnections in the pipeline between those countries and other countries".
Taking this further, India is seeking to ultimately establish a 140-country 'common grid' that will be used as "a channel for the transfer of solar power". The One Sun, One World, One Grid (OSOWOG) project, launched at COP26 on 2 November 2021, will be split into three phases and seeks to exploit geographical differences in irradiance at different parts of the day to ensure a stable electricity supply across participating countries. The first phase will see the Indian grid connected to others in the Middle East, South Asia and Southeast Asia.
"A collaborative effort by all stakeholder countries will lead to reduced project costs, higher efficiencies and increased asset utilisation for all involved," India's strategic investment research unit says. "The implementing mechanism will have to be more carefully worked out. It will involve multiple ministries, authorities within our country, cooperation and careful coordination with other countries," the India-led International Solar Alliance (ISA) said when the project was first announced.
And the trend continues in North America too. "Regionalisation and geographic expansion are a big part of the future," agrees US-based Rob Gramlich, founder and resident of Grid Strategies LLC and executive director of the WATT Coalition. "I think we're going to have large regional power systems and interconnections between countries."
"Right now, southern California exports hundreds of megawatts of excess solar power in the middle of the day to the Pacific Northwest, and then at night excess hydro and wind ships southward," he explains.

Gramlich says this form of cooperation is only set to increase, with similar arrangements already currently in place between US, Mexico and Canada. The Federal Energy Regulatory Commission (FERC) "is trying to get better interregional planning of transmission and to get more integration of markets," says Gramlich.
A FERC spokesperson told PV Tech Power that the transformation of the electricity sector will require new interconnection and transmission resources that have "different characteristics" from those of the past.
Better data and automated systems required
The next area of the grid system that is set to be transformed by 2030 is the quality of data that underpins it and how this is used. Current understandings of grid operations are lacking, inaccurate and there needs to be a greater focus on employing automated practices and artificial intelligence (AI), say experts.
The quality of, and access to, network data has historically been a challenge, says Brazier, as network companies do not share data across their platforms, resulting in siloed information. As a result, the ENA is developing a National Energy System Map, or "Google Earth of energy", that will aggregate the varied data under one system, allowing users to examine network configurations in specific geographic areas and assess issues such as spare capacity and points of connection.
Dan Clarke, head of innovation at the ENA, says the "groundbreaking project" shows how the power of data can be harnessed to "deliver the technologies which will define the industry's net zero future".
Meanwhile, AI and automated operating systems will play a huge part of grid management in 2030, say experts. AI systems will be able to analyse weather forecasting data, historical generation profiles, seasonal output levels and expected demand quantities in real time to present a far more accurate picture of grid requirements.
Studies in both the US and Australia (see p.xx) have shown that automated systems can improve forecasting of solar plants, which then reduces the frequency of poor dispatch and allows for the greater penetration of renewables onto the grid.
Brazier is also bullish about the application of AI onto the demand side of the grid. He says that a lot of network processes are currently manual, with customers caring little about the machinations of the grid system or the operating practices of grid managers. "This stuff needs to be automated and super easy," he explains.
Automated systems can be told exactly what customers are willing to accept and then perform the necessary actions to limit consumption of household electricity use while ensuring those predetermined standards are met, "a bit like how a thermostat works", says Brazier.
A diverse energy storage mix
While the grid system of 2030 will be spread over far greater areas and increasingly automated, it will still require a huge amount of energy storage to ensure flexibility, balance supply and demand and resolve the intermittent nature of renewables. Crucial to this is battery storage, both short and long duration, as well as distributed storage and hybrid installations.
While short term storage has seen its price come down significantly in recent years, long duration is still very expensive, which has inhibited its widespread rollout, says Gramlich.
"As the cost of energy storage continues to decline, these resources are poised to play an even more important role in the generation mix," adds a FERC representative, with an Entso-e spokesperson adding that longer-term storage "technologies are currently still not competitive enough to make a decisive impact for system adequacy."
Gramlich and Brazier agree that with more R&D and sufficient investment, the price of long duration battery storage should come down enough for the technology to be far more ubiquitous by 2030. Indeed, in November 2021 the Long Duration Energy Storage Council (LDES Council) was formed at COP26 to facilitate the deployment of between 85TWh and 140TWh of long-duration energy storage worldwide by 2040.
Another vital component of storage in 2030 is the widespread presence of distributed storage technologies. Brazier says storage options like vehicle-to-grid (V2G) storage solutions and heat pumps linked to thermal stores will be increasingly common. "A lot of people think electric vehicles and heat pumps are going to be a massive burden on electric networks, but we see them as an opportunity, they can provide flexibility to us at a street-by-street level, so it's going to be massive in the future."
"When I talk about the future of electricity […] it's going to be highly local," adds Brazier.
Furthermore, microgrids, P2P trading and local community energy hubs will enable consumers to participate in the exchange of energy and flexibility," says Entso-e.
Meanwhile, Gramlich expects hybrid solar-plus-storage projects to be increasingly common over the next decade. Crucially, he sees "storage as a transmission asset" as a completely different market. This would replicate physical delivery systems over large distances by having a battery at both ends of a geographical link.
Amid all these seismic changes lies grid operators. They will have to turn their back on the old, siloed way of doing things and embrace greater cooperation and integration. They will have to facilitate the effective connection of more and more renewables to the grid and ensure that the playing field remains level. No doubt countless political and industrial interests will seek to influence their journey. But there is no clean energy future without a grid that can accommodate it. Let's hope they are up to the task.