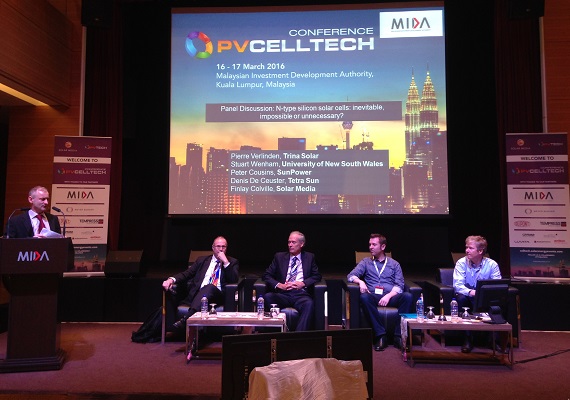 Following the completion of an intensive two-month research phase internally at PV-Tech and Solar Media, we have now identified the key topics that will form the basis of the PV CellTech 2017 event in Penang, Malaysia on 14-15 March 2017.
For anyone trying to understand the PV technology landscape today, there are many factors that are impacting solar cell manufacturing and technology change; cell producers, and materials and equipment suppliers, are eagerly waiting to see where the 2017 capex will come from and which new process flows will be implemented in mass production next year.
Getting the agenda and topics sorted for PV CellTech 2017 was in itself a bespoke consulting project, conducted with the Technical Advisory Board – possibly the most qualified group in the industry today to feed into a cell manufacturing and technology event.
Before settling on the topics, we cross-checked the output from this research with the latest findings from our PV Manufacturing & Technology Quarterly report, where we can see directly the value-chain specific capex expected coming from the manufacturing segment.
The list of topics is shown in the graphic below. During the next couple of weeks, we will be running a new series of blogs on PV-Tech dealing with each of the topics for PV CellTech 2017, with a discussion on why each topic is likely to be critical for cell producers and equipment/materials suppliers to understand and plan for going forward.