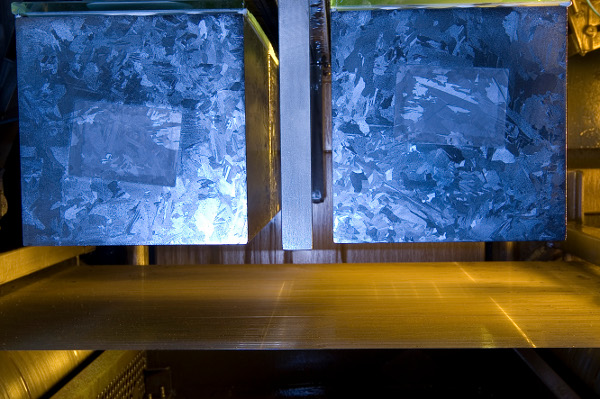 UK-headquartered multicrystalline solar wafer producer PV Crystalox Solar continues to be impacted by global overcapacity in the wafering sector as first half 2017 financial results reflect.
PV Crystalox reported wafer shipments of 69MW in the first half of 2017, up from 59MW in the prior year period but inline with operating nameplate capacity.
The company noted it had migrated to the 'M2' larger area wafer size (156.75mm x 156.75mm) in the period to meet customer demand for the migration. However, the change to the standard size of wafers negatively impacted the recoverable value of finished product inventory at the 156mm2 size.
Wafer sales were being driven by the low carbon footprint requirements for PV modules in the French government tendering for utility-scale PV power plants, as its wafering operations are in Germany.
Revenue in the reporting period was €12.6 million, down 64% from the prior year period. The decline was primarily due to reduced polysilicon sales as inventory reduced.
PV Crystalox reported a gross loss of €0.3 million, compared to a gross profit of €6.2 million in the prior year period. This loss was principally due a wafer inventory write down of €1.4 million. The company had a net cash position of €27.9 million at the end of first half of 2017.
The company had recently announced the planned closure of its multicrystalline ingot/brick production facilities in Oxford, UK. PV Crystalox reiterated that production operations in the UK would cease during the third quarter of 2017 with the loss of the majority of jobs.
Work was said to have already started to clear one of the production buildings, which has a lease expiring in October 2017. Its other facilities in Oxford were expected to be cleared by the end of the first quarter of 2018.