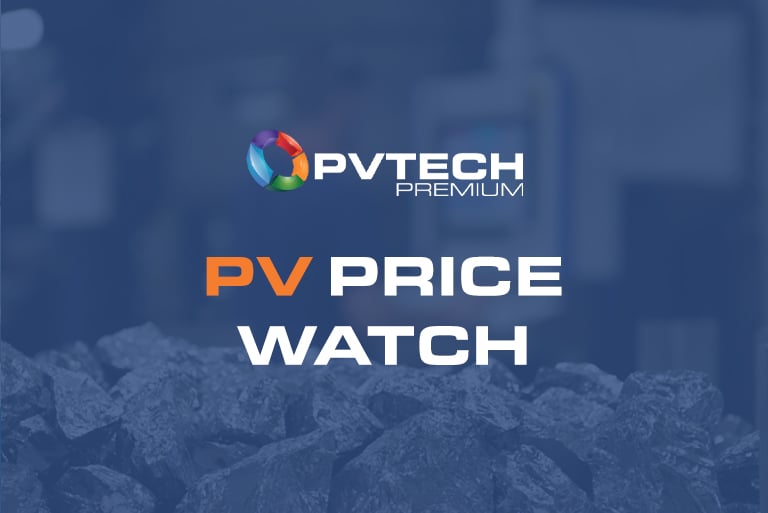 Silicon prices have marginally increased in the last week, according to the latest figures from the Silicon Industry Branch of China Nonferrous Metal Industry Association published on 15 February.
Prices for mono-recharging chips are RMB222-248/kg (US$32.38-36.17), a week-on-week increase of 0.04%. Mono-dense poly prices are RMB220-246/kg, with the average transaction price at RMB240.1/kg, a week-on-week increase of 0.08%.
The Silicon Industry Branch said the reason for the slight increase in prices is a result of most silicon companies having sealed orders until late February. Most of this week's orders were supplementary or renewed ones, with transaction prices level or slightly higher.
On the other hand, based on operating rates and price levels further downstream, each part of the industrial chain has a relatively reasonable space for profits. Driven by considerable profits and abundant orders, the operating rate at each downstream segment remained relatively high. Therefore, stable demand in the short term guarantees a moderate rise in silicon material prices.
The Silicon Industry Branch expects that with the increase in the operating rate of wafer manufacturers, which has been adjusted to higher than 80% as of this week, silicon material prices will remain stable in the short term.
In the future, polysilicon prices will fluctuate and adapt in seeking a new supply-demand balance according to the operating rates and inventory adjustments of downstream players.
According to Shanghai Metals Market, the prices of mono-recharging chips are now RMB240-260/kg, with an average price of RMB250/kg. Mono-dense poly is RMB210-250/kg, with an average price of RMB230/kg.
In terms of cell prices, Tongwei updated quotations for 182 and 210 mono PERC cells to RMB1.15/W, up by RMB0.08/W and RMB0.09/W, respectively, from 27 December 2022.
These increases come after TCL Zhonghuan updated silicon wafer quotations, with 150μm P-type 210 and 182 wafers being RMB8.2/piece and RMB6.22/piece, respectively.
As the competition in the upstream heats up, the transaction price of silicon wafers continues to rise. Cell manufacturers have updated their quotations daily, and even higher prices such as RMB1.18/W are being negotiated.
Second-tier and third-tier cell companies raised their quotation one after another, especially after Tongwei started the trend.
With the ascending cell prices, a small number of second-tier module manufacturers have had to agree on suspending purchases.