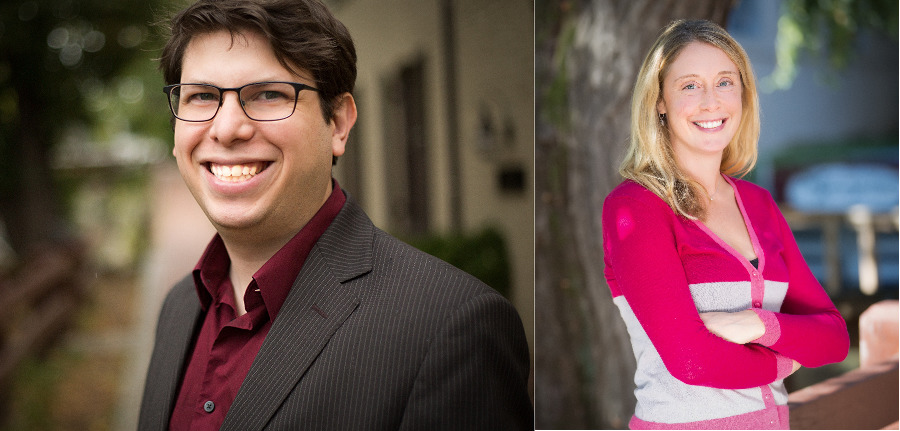 Community solar is emerging as an auspicious new source of demand in the US, opening up access to solar among previously excluded groups. Ethical Electric, a Washington-based renewable energy company providing 100% clean electricity to retail customers, recently launched a community solar division under the new name of CleanChoice Energy to get on board with the disruption. Managing director Laura Pagliarulo and chief impact officer Richard Graves discussed with PV Tech the company's plans, recent SunShot Initiative award, and how community solar is set to become 'retail 2.0'.
PV Tech: Tell us about the rise of community solar in the US and CleanChoice Energy's involvement with it
Richard Graves: In 2010, founder and CEO of Ethical Electric Tom Matzzie and I both installed solar on our roofs; I had been involved in climate activity, Tom had been involved in politics. We wanted to make a difference and we did it, but it took a considerable amount of time. It took Tom nearly 11 months to get solar installed on his roof.
The idea that there had to be some way to make it simpler or easier led Tom into the retail energy markets. How could you install renewable energy and connect it to the existing system to make it easy as possible for people to sign up for clean energy?
That nucleus is something that led Tom and I to want to figure out how to apply more of this to solar energy. The new policy approach to community solar that is opening up markets in new and innovative ways led us to take this seriously and to build a world class team that enabled us to do that.
Laura Pagliarulo: The community solar space in particular is exciting and is a unique opportunity for those who are involved in that community solar life-cycle. It allows the majority of homeowners who are unable to access the benefits of solar power for various reasons, and takes advantage of economies of scale by installing typically a 1-2MW off-site system or solar farm if you will, and allows subscribers to access solar in an affordable way.
Community solar is still a relatively nascent market. Do you foresee US solar eventually moving to a more distributed structure?
Pagliarulo: Yes, I think we are going to continue to see that. Our mission as a company is to transform the electricity market by providing people with simple ways to access renewable power and this fits into that model. We'll continue to see these sorts of off-site systems emerge. There are a lot talented developers working in the market, and we are partnering with those developers, to not only acquire those residential customers, but to manage those customers and then replace those customers on an ongoing basis.
We are really looking at it as retail 2.0."
We are interested in being involved not only with the subscription side but also with the generation side of things as well. We are viewing ourselves as very uniquely positioned in the market to serve two parts of that life-cycle.
Graves: We've seen incredible growth in the solar industry; we've seen the emergence of some very large companies, particularly the growth of rooftop solar has been extraordinary in the US. But at the same time, the cost of customer acquisition has been an incredibly persistent and difficult problem that people have been trying to solve. Customer acquisition costs have remained stubbornly high and have actually led to some of the significant setbacks that some of the solar leaders have faced over the last year. One of the things we are seeing is that the new community solar opportunity allows for this model to be much more distributed and many more Americans are able to access solar; via virtual net metering or the distributed policy. This model allows nearly 63 million Americans access to solar in a way that only a quarter of them could through rooftop solar. What that does is open up whole new ways of reaching customers and marketing to them, and it allows for economies of scale and the construction of this project.
What do you make of the opinion that utilities are more in favour of community solar rather than rooftop, as they are more in control with the former model?
Graves: Here's one thing that I think a lot of people don't understand about the US energy market; there's actually really two energy markets – the deregulated energy market and a vertically-integrated energy market with utilities.
As a retail-energy supplier we are intimately familiar with a deregulated environment. Whenever you talk about how utilities relate to renewable energy you really have to put it in the context of those two different environments. What happens is community solar becomes another option; it is relatively easy to fit in. I think the utilities perhaps are less directly opposed to it, and at the same time they've been more accommodating because they've already gotten used to the fact that there's going to be choices for customers in those markets.
In the vertically-integrated utility territories I think a lot of utilities aren't grappling with the idea of renewable energy at all. Definitely we've seen some utilities that are saying they want to control the programme. Community solar in some cases can lend itself to that – and does at least provide an opportunity for a more forward-thinking utility to maybe solve some of the problems and tensions between the different solar actors, because it is a way where you can have subscriber innovations; you can have a developer and a utility actually work together to provide options to customers. But I think that tension is going to remain in a number of places still for utilities that really don't quite understand what is happening with the disruption to the energy market.
What would you say to those who can't get on board with the scale of community solar; as most models are relatively immaterial as far as Megawatts are concerned?
Pagliarulo: I think it's different than the utility-scale model; there are limitations of size on projects but certainly in the markets that we are focused on – New York, Massachusetts and Maryland – these deregulated markets that Richard was mentioning, we have tens of thousands of customers. You're going to have portfolios of community solar projects emerging and we are partnering with a variety of developers in those spaces. At the end of the day, the companies who are going to win at community solar are those that already have the infrastructure and the machine built – such as competitive retail suppliers.
Graves: The fact that community solar is available to 400% more customers [than rooftop] and could have a lower build cost of Megawatt-scale projects leads you to think that there is tremendous advantages over both residential rooftop and utility-scale solar, both economically and financially.
What are the top benefits of community solar in your opinion?
Pagliarulo: Number one is that you are increasing accessibility of solar to the mass markets.
Graves: The other obvious one is economies of scale: those megawatt-scale projects can be installed more efficiently and can bring the cost down to the end customer. We've seen tremendous reduction in hardware and being able to do it off-site allows customers to access cheaper solar when they have no roof, they can get it on their existing power bill, and it's a cheaper, easier experience. It's portable too; and the fact that anyone can step into their shoes makes it much more like the retail energy projects that Clean Choice Energy is familiar with, and brings some flexibility that has never really existed in the rooftop solar space.
Pagliarulo: Ease of participation should be highlighted too, and affordability; customers will be able to see some reduction in their overall electricity bill. Broadening that accessibility means that you don't need to put any equipment on sites, you don't need to put anything on your roof; anyone who pays their own electricity bill can participate.
Tell us about CleanChoice Energy's recent award from the DOE SunShot Initiative
Graves: We were recently awarded a US$2.5 million dollar cooperative award by the SunShot Initiative to develop the unique capabilities that we developed in the retail renewable space to bring it to solar. Solar had been primarily about selling to a customer, where very few people could actually access it. Out of a hundred people, maybe five people could get rooftop solar. It really became a sales game. Customers would directly talk to a sales person who would walk them through a very extensive list of disqualifications. That led to a very expensive process. The DOE is going to fund our micro-targeting and data analytics work. Our CTO Daniel Murray was the former data manager in the Obama campaign. (What we found is that there is incredible innovation that comes out of political campaigns – that's a background Tom, myself and Daniel share).
The innovation around micro-targeting – really knowing the propensity of people wanting to sign up for a cause – is what we've brought to the renewable energy field. What Daniel has done is build a renewable energy suite and a data-targeting model that draws heavily from that experience in the political world to be able to really know if someone is likely to want renewable energy.
This is something we haven't really seen in the solar space before and the DOE was very excited to fund our application of that data platform that enabled matching customer demand to developer supply. It was a very large award and we are very excited to be working on it with SunShot and providing our unique technology. This only really works because community solar has so many people eligible to it. When you are targeting that small niche group, the micro-targeting gets overwhelmed. But when you can approach a large consumer audience, that gives you the data and scale to really map people much more effectively and use mass marketing approaches to really reach people.
What's next for CleanChoice Energy and community solar?
Pagliarulo: We have over 70,000 residential retail renewable customers right now in states that we serve which also happen to be the community solar markets; the largest markets in the US. We intend on reaching out to existing customer base to really build this project. Our first project will be announced this quarter.
Richard: One of the reasons we are so excited to have Laura as part of the team, is because we are actually going to be partnering with developers all over this region to be able provide customers for those projects so they can get built. That's been a challenge in community solar; scaling up projects that get built because so many customers find that they are not used to the model. So as part of the SunShot project we are building a developer pool that is going to be vetted and matched to projects with our technology and we are glad to have Laura with experience in retail energy and the community solar space to help lead that.