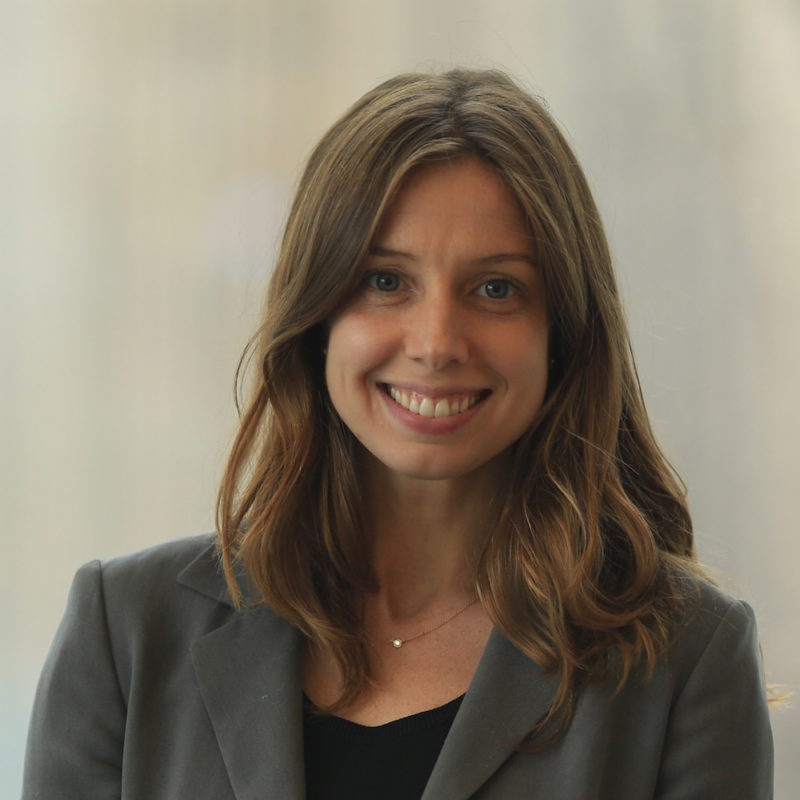 San Francisco-based SunFunder is a solar finance business with a mission to unlock capital for solar energy in emerging markets. It primarily aggregates investment capital through its beyond-the-grid and Solar Empowerment funds, thereby giving accredited investors the opportunity to invest in their on-grid and off-grid solar portfolio. Andrea Griffin, SunFunder's vice president of global business development, stopped by PV Tech to discuss all things finance and investment in West Africa.
Tell us what SunFunder is all about
Andrea Griffin: We specialise in solar projects as well as solar companies who work in both the residential and commercial and industrial (C&I) space. We do both on-grid and off-grid solar.
In East Africa we have a team of about 15 people soon to be based in Nairobi, Kenya; they are currently in Arusha, Tanzania but we are in the midst of moving our office. Most of the markets in our portfolio to date have been Kenya, Uganda, Tanzania and Rwanda. We have done a few deals in Ghana, and we are actively looking in West Africa as well as India and the South Pacific.
How does the 'beyond-the-grid' fund work?
About six months ago, we closed what we call the 'beyond-the-grid' fund. Up until the middle of last year, we primarily raised money through our Solar Empowerment notes, which were shorter tenure, private placement debt notes that we raised from accredited investors and deployed into portfolios of diversified diligence solar projects and solar companies.
The 'beyond-the-grid' fund has a longer tenure and has a total commitment size of about US$50 million. We have a number of investors in that fund – the Overseas Private Investment Corporation (OPIC) is actually one of our lead investors and that fund is a global fund and it is the fund that has the longest tenure out of the funding sources we've raised so far.
What sort of projects have you implemented in the residential and C&I space?
We've done both residential and C&I, with residential usually being off-grid. C&I is both on and off-grid. C&I is a newer segment in the industry overall, and for SunFunder. We started looking at this space about two, three, four years ago starting in Africa but the pipeline was still early stage and we weren't necessarily the right fit at the time for the type of financing required.
In the last two years and specifically in the last year, we've closed about six transactions so far, two have been in the South Pacific, and those two transactions financed a number of projects; both off-grid projects as well as grid-tied projects. We've also financed a company in India that does lease-to-own for C&I customers. And then in Africa we've been providing mainly construction and working capital to developers who build solar C&I projects. So we've done a number of projects.
What is the main difference between off-grid and on-grid C&I projects?
The majority of the pipeline we've seen so far has been on-grid. One of the big differences is whether they are using storage. Right now storage is still coming online, in a lot of cases it is considered too expensive for certain projects, but that price is coming down and we are very interested in supporting more storage on-grid type solutions. But the main difference other than storage is that the pipeline is more for on-grid or grid-tied where the end user is essentially interested in a C&I system so that they can offset or reduce their monthly bill that they pay for; so it is more of a cost savings rather than a backup storage solution. Although in some cases, like in the South Pacific where the price of diesel is very high, we are seeing some interesting storage opportunities because storage starts to make more sense, particularly when the price of diesel is high.
Currency risk is a barrier we hear a lot about, particularly in Africa. How is SunFunder combating this?
Currency risk is definitely a huge barrier to solar in general. C&I is more particular especially if you have very long contracts like a 20-year PPA. This will receive a lot more exposure than a two or three-year receivable financing for a paygo product, for example, but there are still the same issues with foreign currency fluctuations. We are actually going to be introducing a local currency option; we've been working on it for a while. We'll have a USD option as well as a currency option. Most developers have really been requesting local currency. But a lot of them have also worked with USD loans as well by virtue of the fact that may be the best option at the moment.
SunFunder is obviously a big believer in emerging markets like West Africa. How can mainstream investors be encouraged to get on board?
You want to demonstrate good performance and to do that you are going to need to have good track record. A lot of these developers have a track record, but there's a handful that have a good track record. When you have performance of existing projects that you can point to and say, these projects are producing this much, that is where it gets easier to show investors.
Return expectations are another thing; generally the return requirements for commercial investors are slightly higher than what some of these projects are offering. Right now it is still early, but developing a track record with projects dramatically gets more commercially-oriented investors comfortable.
What is SunFunder most looking forward to at the Clean Energy West Africa Summit?
As much as possible we'd like to get the word out that we are actively expanding our portfolio into C&I across Africa and West Africa, which is a region of very high interest. We see a lot of opportunity here and have already begun to build a portfolio of projects, so as much as possible we'd love to meet with developers at this event in Ghana to really see what the opportunities are, what the pain points are, what the financing gaps are…and we'd love to address those.
SunFunder's Andrea Griffin will be speaking at Solar Media's Clean Energy Africa Summit on 4-5 April in Accra, Ghana. Download the agenda and learn more on the event website here.