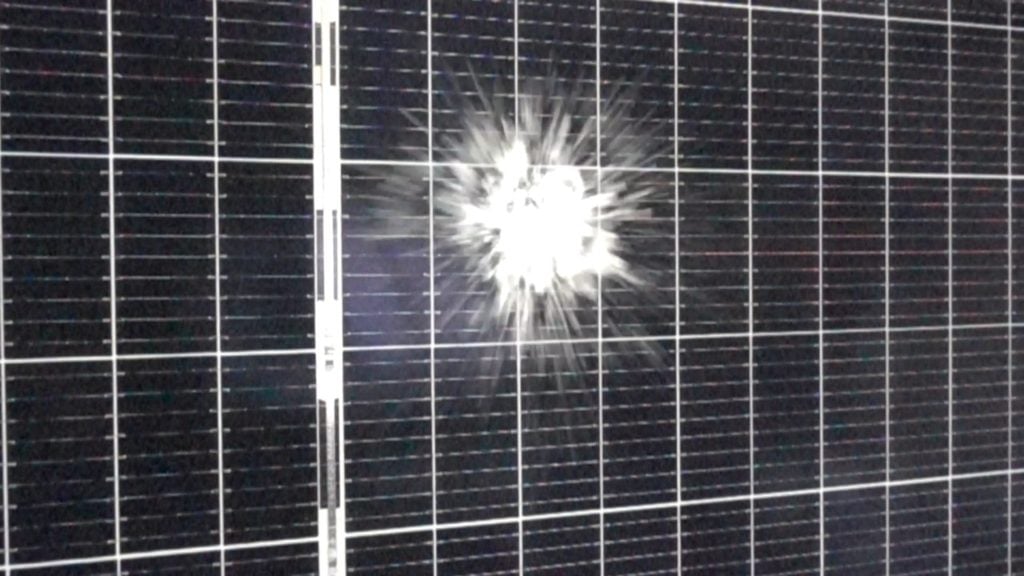 This year's Module Reliability Scorecard from PV Evolution Labs (PVEL) saw an increase of newer technologies – tunnel oxide passivated contact (TOPCon) and heterojunction (HJT) – in the Top Performers, while introducing case studies for each category to highlight some of the best results.
PV Tech Premium caught up with Tristan Erion-Lorico, VP of sales and marketing at PVEL, to discuss the emerging trends and themes from this year's scorecard, how TOPCon and HJT have increased PAN testing results more than ever, differences between glass-glass and glass backsheet and how the increased power loss in the potential-induced degradation testing.
This article requires
Premium Subscription
Basic (FREE) Subscription
Unlock unlimited access for 12 whole months of distinctive global analysis
Photovoltaics International is now included.
Regular insight and analysis of the industry's biggest developments

In-depth interviews with the industry's leading figures

Unlimited digital access to the PV Tech Power journal catalogue

Unlimited digital access to the Photovoltaics International journal catalogue

Access to more than 1,000 technical papers

Discounts on Solar Media's portfolio of events, in-person and virtual
Or continue reading this article for free
PV Tech: Probably one of the biggest trends this year is the growth of new technologies (mainly TOPCon). What drove that increase? And are there any significant differences between passivated emitter and rear cell (PERC) and the new technologies?
Tristan Erion-Lorico: What's driving is the evolution in technology, the evolution in the industry. The efficiency gains for PERC were somewhat maxed out. If we still want to get higher power classes, we got to switch to new technologies. Historically, in past scorecards, and in past testing, we saw early adopters of TOPCon and HJT. And the results were quite mixed. In the previous scorecard, we reported that with one of the TOPCon BOMs [bill of materials], at least one of the tests had the worst results we've ever seen. But we also had TOPCon in previous scorecards that did quite well. Similarly, for HJT. Fairly wide range. As more companies adopt those technologies, we're seeing more of them in our testing.
Generally, for both of those technologies, as well as other technologies in the past, we see a fairly wide range in results for the first couple of years, and they progressively get better, and that range gets tighter. Now it's a developed technology, there's been enough learnings throughout the industry that most manufacturers can make reliable modules with that technology.
And we almost think, okay, our work is done, we've de-risked it, we're good. And then we have a new technology, and we start that process all over again. And that's kind of where we are with TOPCon and HJT. For TOPCon we tested this past year, we saw pretty strong results. There are some TOPCon modules that were a Top Performer in all categories.
For HJT we started to see some strong results. A big challenge for HJT is the cell soldering. It uses a low temperature process which is different from the historical aluminium back surface field and PERC cell soldering process that TOPCon also uses. It's a different module type, and if you were to use that high temperature process with HJT cells you would damage them. So you need to use low temperature soldering. We're seeing that some manufacturers do that well, and others might need a little bit more tweaking of their process to make it as reliable as what we're seeing from TOPCon and PERC cells.
It seems to be quite a difference between glass-glass modules versus glass backsheet ones in the different testing categories (thermal cycling, damp heat, …). Could you expand on why that is?
Generally, glass-glass performs better for most of the tests. Thermal cycling, damp heat, PID [Potential-induced degradation]. A couple of different things, it seals the module better for damp heat, for example, the backsheet is somewhat porous. Moisture can get through the backsheet, and that moisture can cause corrosion of the cells, which leads to some power loss that you don't see in glass-glass modules. That doesn't mean it's necessarily bad, it's just not as good. We see some modules where the glass backsheet module degraded maybe by 2.5%. It's not considered a Top Performer for the scorecard. But that is definitely within what we would consider acceptable for putting on your project.
For thermal cycling and even for mechanical stress tests, the cells in a glass-glass module are kept in the neutral plane. They're protected by the glass on top and the glass on bottom. If you have expansion and contraction, where there's just a backsheet on the back, the expansion of the glass on top versus the backsheet at high temperatures is going to be at different rates. That will put stress on the cells. Whereas sitting in the neutral plane for a glass-glass module, the cells are better protected. So that's probably why in thermal cycling, the results are better on glass-glass versus glass backsheet. Again, not to say that the results are necessarily bad on glass backsheet, they're just better on glass-glass.
But the inverse of that for hail testing, with glass backsheet with a thicker, fully tempered piece of glass on the front, definitely protects the modules better than glass-glass. And even in mechanical load testing, if the module doesn't break, the cells are better protected in glass-glass, but more glass-glass modules break than glass backsheet.
In extreme weather areas, whether that's extreme hail, extreme wind or extreme snow, glass backsheet is probably the better option because there's less likelihood to experience module breakage than glass-glass in those extreme regions.
Last year you mentioned how even the smallest change, such as the encapsulant, could actually make a big change. And it seems this year that was the case with a power loss from 1% to 4.5% in the PID results. How significant is that change and what impact can that have?
On the methodology page we had a little case study from Heliolytics, where they took a picture of two modules that are the identical label on the module. They have the same data sheet, but they clearly have different cells, and one of them has this corrosion along the cell busbars. Even though you would order cell ABC450 from the manufacturer, you get that and you don't know which bill of materials is in it. That's why we're so focused on the bill of materials for testing. We go to the factory, and we record what bill of materials was used in the samples we test. So that companies using our data can specify the bill of materials from the PVEL test reports in their purchases to the manufacturer. They're not just ordering an ABC 450, they're ordering an ABC 450 with this cell, this encapsulant, this backsheet, this flux, this frame, et cetera, et cetera. They're specifying these are the materials that I want.
And for PID we included that example because it is so stark. You have two modules that are basically identical with just different encapsulants. One has less than 1% degradation, the other one has 4.5%. And sending those reports to the manufacturer, they were shocked. They did not expect that those two modules would perform so differently. When they thought, 'hey, we're just buying a different encapsulant'. The encapsulant manufacturers for both are fairly well-known brands. And yet just switching out that material, the differences are pretty significant. If you have a site that is susceptible to PID based on the site design, you want to have the module with 1% degradation versus the one with 4.5% degradation.
With the PPA rates, the financing of these projects are so tight. Maybe back in the day in the German, Italian or Spanish FiT contracts, if your site underperformed by four or 5%, you're making a little less profit, but you're still making a lot of money. Now, for the developers and the project sponsors, if the site underperforms by 4%, there goes all their profit.
With modules becoming more powerful and higher wattage, have there been any improvements compared to last year's results?
Last year, and the year before, we were seeing a lot of changes from larger and larger cell sizes, which lead to larger module sizes, which lead to higher power. That has somewhat stabilised. We do have some examples of very high powered and large size modules performing quite well. I still think there are some risks there, in terms of mechanical durability. We are still seeing modules break, but I don't think the ratio is as high as what it was previously. People are probably perfecting their frame designs and other things. Generally, the larger modules are performing better now than they did previously.
And that goes to what I was saying earlier, where we see this large range in results, some doing very well, some doing not so well. And over time, you know, the not so well comes up. And I don't think we're at the end of that, for large format modules. We're probably somewhere in the middle, where the kind of worst results are better. And we're still seeing a lot of manufacturers, a lot of BOMs that do well, but there's still a larger range than what we'd see on some other types of new technology adoption. PERC went through that process, multi busbar went through that process. I would say we're not done, but results have improved.
Are there any other trends that have occurred this year that you have not seen in previous years?
I think probably to highlight a positive development on our PAN testing page. With TOPCon and HJT we're definitely seeing higher performance from those technologies for PAN testing. So just as some background with PAN testing, we flash test the module at a variety of irradiances and temperatures, then we use that PVEL measured lab data to create a PAN file. And then we put that PAN file into different simulations to see how does that perform with everything else being equal, and we just have a new module, how does that site perform.
To be a PAN top performer, it's kind of the only one that's bell curved. For all these other tests, if it's less than 2% degradation, it's a top performer. For PAN you need to be in the top quartile, the top 25%, of results for energy yield of the PAN that we tested. And each year, that top threshold keeps increasing.
Last year there were 16 PAN top performers, but using this year's threshold only two of them would have been considered a top performer. And that threshold actually increased the specific energy yield for that threshold, by 0.8%. That's the biggest jump that we've seen, since bifacial modules were being used.
We just talked about the importance of 1% versus 4% degradation. The energy generation increasing by about 1%, that's huge. For these TOPCon and HJT modules. A lot of that comes from the temperature coefficients of these modules just being, frankly, much better than what we saw with PERC.
We've talked about the risks of new technology. We see that new technology has gotten better this year. There's still a range there, there's still some opportunities for improvement. But that new technology also comes with these performance gains. And we're actually seeing that in our data. A lot of manufacturers will report that their modules perform better. PVEL can substantiate that. And we do see that in PAN performance. That's a good news story for the industry and shows we should be generating higher energy yields from these new technologies.