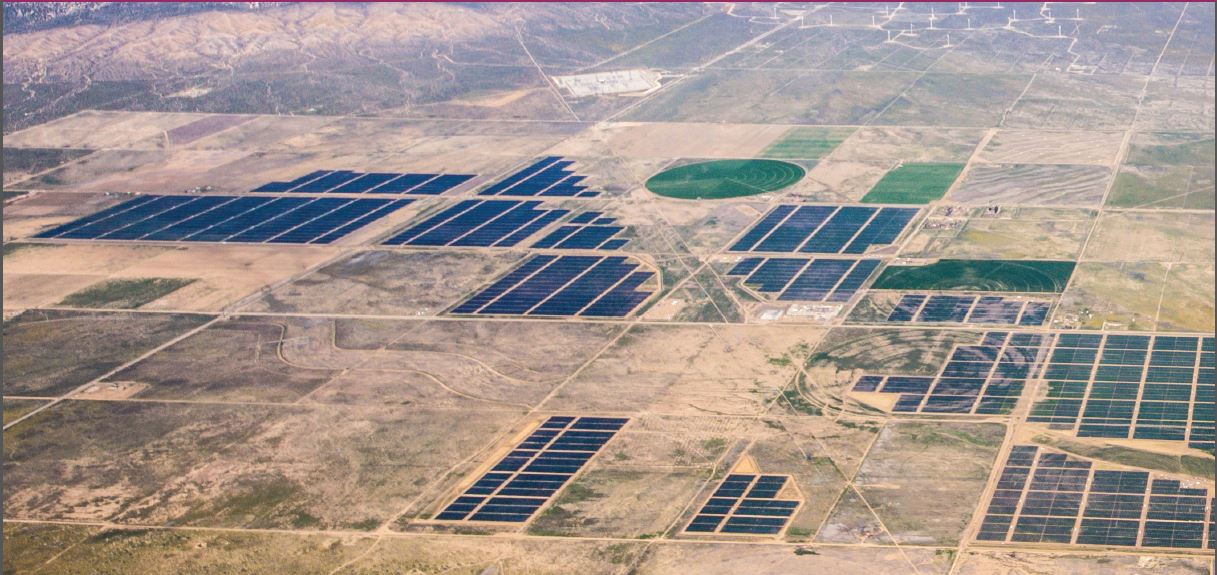 The first of the annual round of PV market reports of 2016 has pegged deployment last year at 51GW. The figure falls short of most 2015 forecasts and looks set to reopen the perennial debate about the big-picture market data available to the global solar industry.
The PV Market Alliance, which launched at Intersolar Europe last year, published its 2015 figures in a statement today. It acknowledged its headline figure of 51GW was lower than other "too optimistic expectations" but said it was in line with its own forecasts last year.
Among the highlights detailed by the PVMA analysis, China is estimated to have installed 15GW in 2015, a 37% year-on-year increase. Within that the utility-scale segment continued to dominate deployment in China, enjoying a 70% market share compared to distributed generation.
Japan installed around 10GW in 2015, while the US market grew by around 56% in 2015 to 9.8GW, with the ITC uncertainty and growth in residential solar leases the two main drivers of deployment.
Unsurprisingly, the UK was the standout market in Europe in 2015, accounting for 4GW of the 8.5GW estimated across Europe as a whole, PVMA said. The UK has been booming as developers seek to get projects built and connected before the renewable obligation and feed-in tariff are dramatically scaled back or cancelled altogether later this year.
Elsewhere, India managed 2GW in 2015, while emerging markets across Asia, the Americas and Africa and the Middle East accounted for 2.5GW, 1.5GW and 1GW respectively. The PVMA said it would publish its full yearly global PV market report in May.
So far other estimates have been higher than the PVMA's opening gambit: towards the end of last year IHS raised its forecast for the year to an aggressive 59GW; Bloomberg New Energy Finance's preliminary estimate for the year is in a similar ball park at 57GW, though the company recently said it did not expect to publish its final figure until the spring.
Over the coming months there will no doubt be a fair few more twists and turns in the story as other final market figures for 2015 and demand forecasts for 2016 emerge, and if one thing is certain it is that there's unlikely to be any final agreement on what the 'correct' figures are.
Indeed, the issue of market demand is one the industry debates annually and, says Solar Media analyst Finlay Colville, highlights the increasing difficulty faced by market research firms in getting an accurate handle on global demand as deployment becomes more dispersed.
Rather than data gathered by centralised research teams, Colville says a more "reactive and accurate" picture of global demand can be ascertained by looking at the activities of the leading module suppliers.
The analyst's view – Finlay Colville, Solar Intelligence:
Typically, it takes three to four months to size the market for the previous year with accuracy. Much of this is due to the broad geographic reach of the solar industry, and at present, none of the market research providers has the staffing resource to put an analyst in every country adding more than 100MW per year.
In fact, in the past few years, as the leading module suppliers have expanded overseas sales and marketing efforts, many of them have accumulated field data on local markets that is allowing them to size market activity better than remote third-party estimates. Collected centrally at these company headquarters – often staffed with well over 100 people in downstream marketing teams – some of the leading global module suppliers are now privy to global deployment trends with a far greater accuracy than a few years ago.
In this respect – and as the end-market deployment shifts further to contributions from a select group of module suppliers – we could move soon to a point where the monthly shipment trends of a small group of 5GW+ module suppliers effectively sizes the global market demand in a far more reactive and accurate way than seen in the solar industry until now.
Looking at 2014 and 2015, one of the biggest trends has been the emergence of the Silicon Module Super League (SMSL) of Canadian Solar, JA Solar, JinkoSolar, Hanwha Q-CELLS and Yingli Green. Removing OEM or third-party contract assembly data from these six module suppliers, we have module shipment growth from 17.3GW to 23.6GW from 2014 to 2015. Furthermore, adding a further subset of module suppliers known to be excluded from any double counting with the SMSL (REC Solar, SunPower, Panasonic, LG Electronics, SolarWorld, First Solar and Solar Frontier), and the global shipment trends become more interesting.
This group of leading 13 module suppliers collectively shipped 18.6GW in 2013, 24.2GW in 2014 and the growth from 2014 to 2015 was 33% for a 2015 shipment figure of 32.6GW.
More interesting to these module suppliers, and the industry at large, is what is going to happen during 2016, with the final numbers for 2015 likely to be firmed up over the next three to four months.