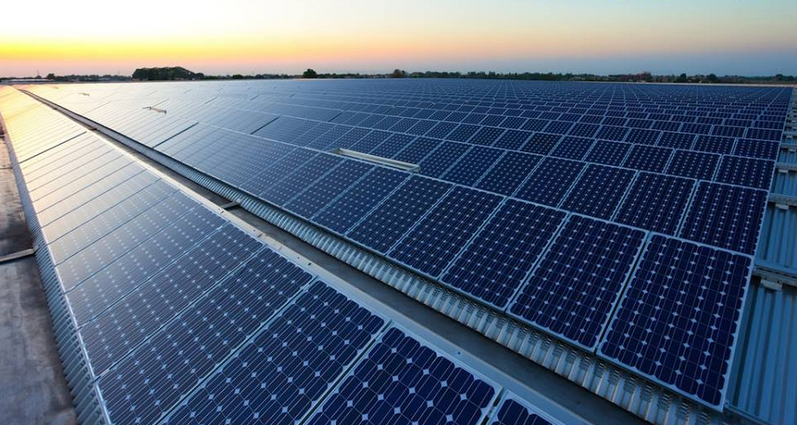 Rays Future Energy, a rooftop PV and open access-focused subsidiary of Indian EPC Rays Power Infra, is executing 60MW of solar capacity under open access in Karnataka.
These systems are due to be completed by the end of the current fiscal year. Rays has identified over 50 private commercial and industrial (C&I) consumers to off-take the power produced at reduced costs from standard grid prices.
While the India utility-scale solar sector slowed down this year as the demand for power from state distribution companies (Discoms) failed to grow at the expected rate, some firms have been focusing on direct electricity supply to C&I consumers either by installing distributed solar, such as rooftop PV, or under the open access model.
Ketan Mehta, CEO, Rays Power Infra, said: "The open access model is perfect for regions like Karnataka, where the grid is robust, the demand for power is high, and there is going to be substantial demand for energy that will continue to increase. Open access becomes a win-win business model for all stakeholders as private consumers get cheaper power, thereby boosting their productivity and competitiveness, developers get returns on their investments, and it also contributes to the government's solar mission of having 100GW of solar power capacity by 2022."
Rahul Mishra, CEO, Rays Future Energy India, said: "The policy and support from the government has played a vital role in the development of an open access market in the state of Karnataka. This has provided a platform for private players to utilize existing transmission and distribution infrastructure in the region for the benefit of all."
Rays Future Energy will focus on open access and distributed generation projects over the next few years, starting in Karnataka.
Several utility-scale projects have been completed in this state over the last two weeks.