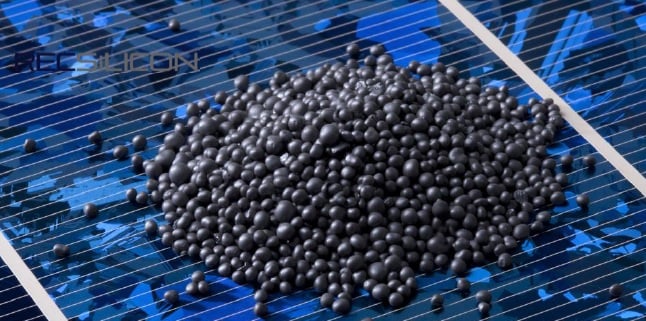 Polysilicon producer REC Silicon ASA reported a slump in polysilicon sales in the first quarter of 2017 as market demand weakness resumed after strong demand in the fourth quarter of 2016.
REC Silicon reported first quarter revenues of US$57.5 million, down from US$80.4 million in the previous quarter. EBITDA was US$4.6 million, compared to US$4.9 million in the previous quarter.
The company said that silicon gas sales volumes in the quarter were stronger than expected, at 820MT, exceeding guidance by 9.4%, although ASP's declined 8.8% in the quarter.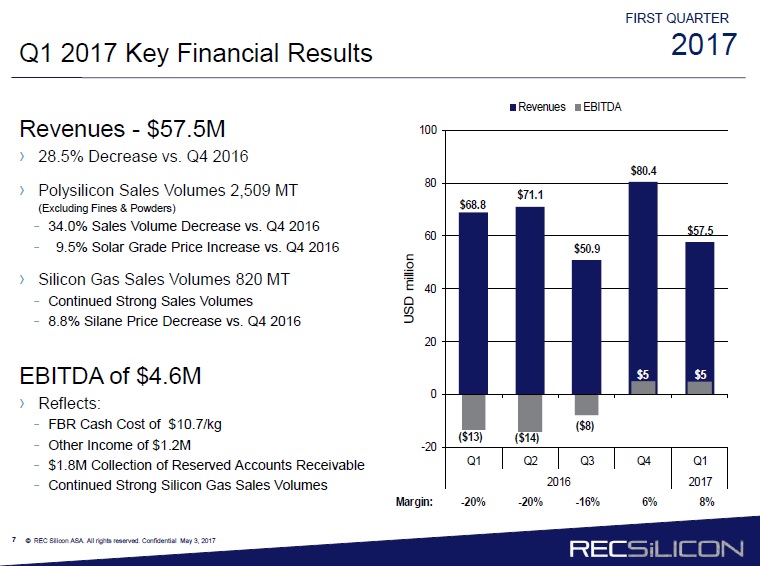 Total polysilicon production in the quarter was 3,127MT. FBR-based polysilicon production was 2,416MT. Total polysilicon inventory increased by 618MT. Polysilicon sales volumes was 2,509MT in the first quarter of 2017, down 34% from the previous quarter.
The company had a cash balance of US$80.9 million at the end of the first quarter, up US$15.2 million from the end of the prior quarter. Capacity utilisation was around 50%, while FBR production costs were US$10.7/kg.
The company expects FBR production costs to rise slightly in the second quarter to around US$11/kg as FBR production declines slightly to an expected 2,350MT.
However, FBR production is expected to reach around 9,510MT in 2017, up slightly from previous guidance of 9,420MT.