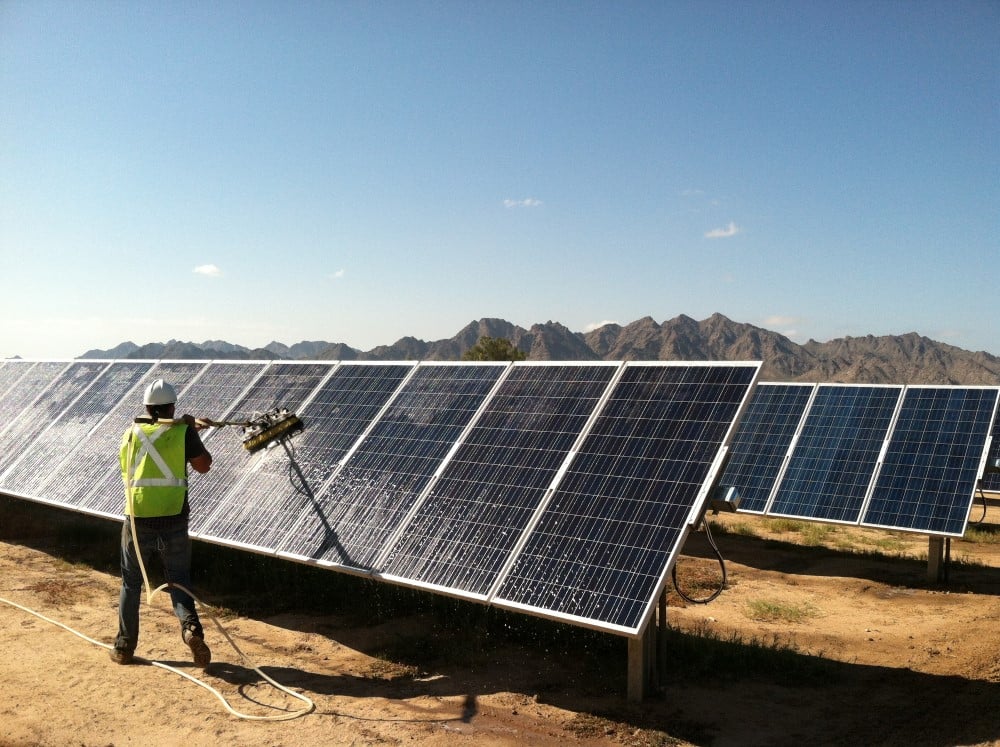 Canadian Solar subsidiary Recurrent Energy announced that its 100MW/134 MWp Mustang solar installation in Kings County, California, has reached commercial operation.
Dr. Shawn Qu, chairman and chief executive officer of Canadian Solar, said: "The commercial operation of the Mustang solar project continues a historic year that will see Recurrent Energy complete more than one gigawatt of U.S. solar photovoltaic (PV) projects."
In 2015, Recurrent Energy recieved a tax equity investment commitment for the Mustang site from U.S. Bancorp Community Development Corporation (USBCDC).
Adam Altenhofen, vice president of USBCDC, added: "High-quality solar projects like Mustang are an important strategic investment for U.S. Bank, which provide jobs to local communities, while delivering clean, reliable energy to the state of California."
Renewable energy generated by the Mustang installation will be sold off under long-term power purchase agreements with Sonoma Clean Power and MCE. The site is expected to produce enough electricity to power around 45,000 homes.
Construction of the 404-hectare project created 450 peak construction jobs. Blattner Energy offered its engineering, procurement, and construction (EPC) services for the project.