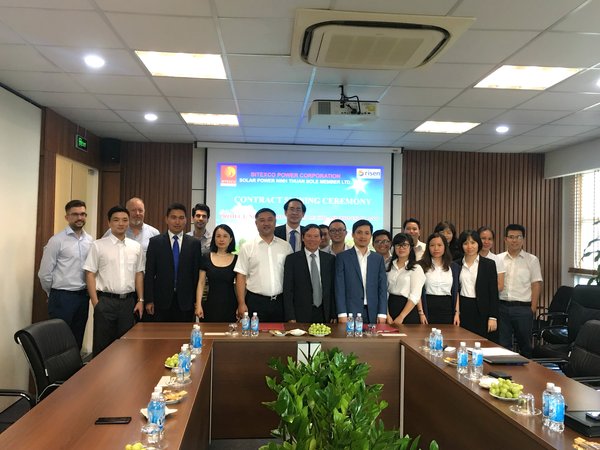 Major China-based PV manufacturer Risen Energy has secured its third recent PV power plant project in Vietnam, bringing its tally to over 160MW.
Risen Energy said that it had won a bid for the NHI HA 50MW PV project in Ninh Thuan will be owned by Vietnam-based shopping mall and hotel developer, Bitexco Group's subsidiary Thap Cham Solar.
Risen Energy is using its high-efficiency modules and 5-busbar 1500V high voltage modules for the facility in its role as the assigned EPC contractor.
Construction was said to have started on the facility on October 1 and is expected to generate an average annual power of 81,429MWh, on completion.
The electricity generated by the project will be provided to EVN, the Vietnamese state grid.