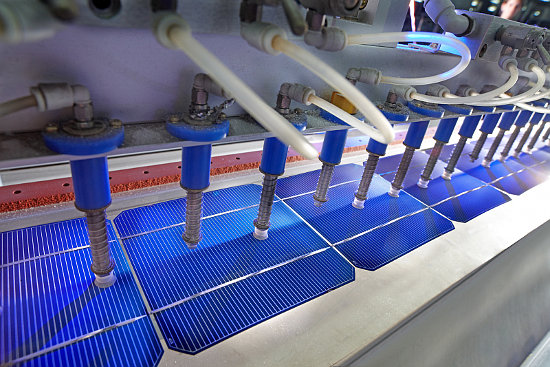 ROTH Capital Partners has become increasingly bullish on a strong rebound in global solar demand in 2019, led by competitive pricing dynamics with other energy sources and increasing optimism that China will provide good subsidy support for solar in 2019 and onwards.
ROTH Capital financial analyst, Philip Shen increased his 2019 global solar demand forecast to 119GW, up from 99GW estimated to have been installed in 2018. Shen said that demand in 2020 could reach 132GW, an increase of 11% over his 2019 forecast.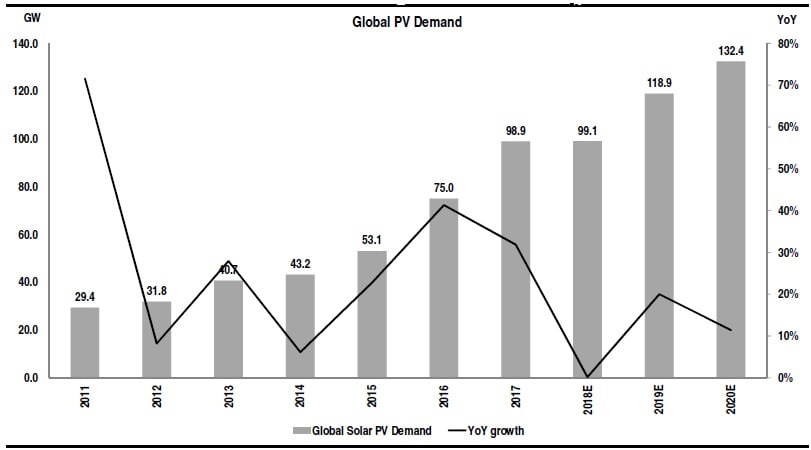 However, Shen highlighted in a detailed report to investors that his forecast for 2019, remained cautious compared to market research firms, such as BNEF, which is forecasting demand to reach 133GW and IHS Markit guiding 123GW for the year. Both research firms have a history of underestimating global solar demand.
Demand in Europe is of special note, according to the ROTH Capital analyst. Solar demand in Europe in 2019 is expected to increase by 27%, year-on-year, led by Germany, the Netherlands, and Spain as PV module price declines in 2018 have started to enable the viability of unsubsidized demand that is expected to stimulate demand growth. The EU also abolished the MIP (Minimum Import Price) mechanism with China in late 2018.
PV product price declines seen in the second half of 2018, due to China's 531 New Deal policy changes are regarded as a key growth catalyst for emerging markets as new benchmark LCOE's (Levelized Cost of Electricity) can open markets or expand the pace of adoption.
As a result, ROTH Capital expects emerging solar markets to increase by 54% (14GW) in 2019 and 40% (20GW) in 2020.
The APAC region is expected to install around 76GW in 2019, up from previous guidance of 72GW. This has been driven by the expected new support for solar in China. ROTH Capital expects solar demand in China in 2019 to be around 50GW, compared to its previous forecast of 45GW.
Shen believes there is a good possibility that China's 13th Five Year Plan would include updates to solar installation targets that would aim for 270GW by 2020, implying over 100GW of new installation over the next two years.
Upstream capacity constraints
With strong global demand in 2019, ROTH Capital also noted that there could be an undersupply scenario develop in the upstream solar cell sector in the range of around 1GW.
This due to an expected increase in global solar cell demand of 20GW in 2019, while capacity expansions were expected to reach growth levels of 19GW.
However, better supply to demand balance is expected in 2020 with both a demand increase and capacity additions reaching 14GW.
However, both the polysilicon and wafer sectors are expected to remain in overcapacity through the rest two years, should capacity expansion plans remain unchanged and higher cost suppliers keep production at current levels, rather than cease production.
ROTH Capital is forecasting polysilicon supply availability to be around 132GW in 2019, while demand stands at 119GW.