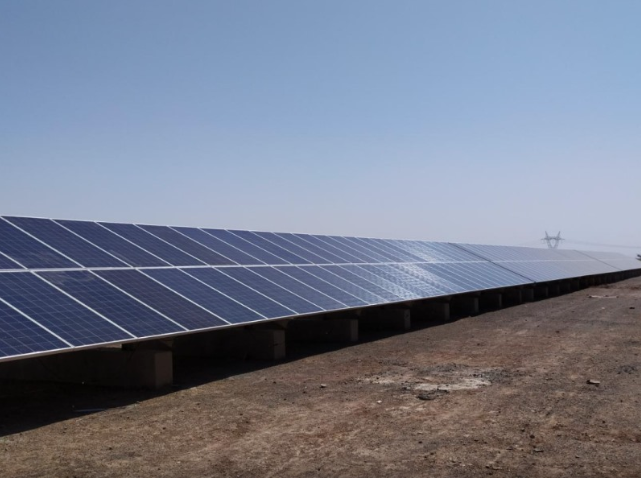 JinkoSolar Supplies 7.8MW for two PV plants in Hungary
5 July: Chinese PV giant JinkoSolar has supplied Spanish firm I+D Energias with 7.8MW of solar modules for two PV power plants in Hungary.
The construction of both plants began in November 2018, with completion by March 2019. Located in the towns of Mándok and Tuzsér in eastern Hungary, the solar power plants have been operating at full capacity of 6MW and 1.8MW, respectively, since 1 April 2019.
10MW solar farm connected in Kerman, Afghanistan
8 July: A 10MW solar power plant in Baft County, central Kerman province, Afghanistan, has been connected to the national power grid, according to MEHR News Agency.
The plant, established on a 20-hectares area at a total cost of US$4.6 million by the private sector, has been designed and built by Iranian experts.
Currently, nine solar plants with a total capacity of 59MW are operational in the central Iranian province, which has a dry climate and has sufficient solar radiation.
Vietnamese firm completes 50MW project in Ninh Thuan
7 July: Nha Trang Bay Construction has completed the Phuoc Huu solar power plant with a capacity of 50MW and built on an area of ​​70 hectares in Phuoc Huu commune, Ninh Phuoc district, Ninh Thuan, Vietnam.
The project required an investment of VND1,425 billion (US$61 million) and commenced construction in June 2018.
Photon Energy connects 2.1MW of projects in Hungary
3 July: Photon Energy NV has built and grid-connected three PV plants in Nagyecsed, Hungary, with a total installed capacity of 2.1MW. This latest addition expands the Group's proprietary portfolio of PV power plants to 39.2MW.
The plants, covering an area of 4.4 hectares, are connected to the grid of E.ON Tiszántúli Áramhálózati Zrt and are expected to generate around 2.5GWh of electricity per year.
First solar plant in Iran's Khorasan Razavi completed
2 July: The first 5MW solar power plant of Khorasan Razavi province, located in Ali Abad village and Khaf city, in Iran is now operational. It required an investment of 350 billion Rials (US$8.3 million) and is set across 11 hectares of land.