Ameresco completes 6.9MW community solar portfolio in Massachusetts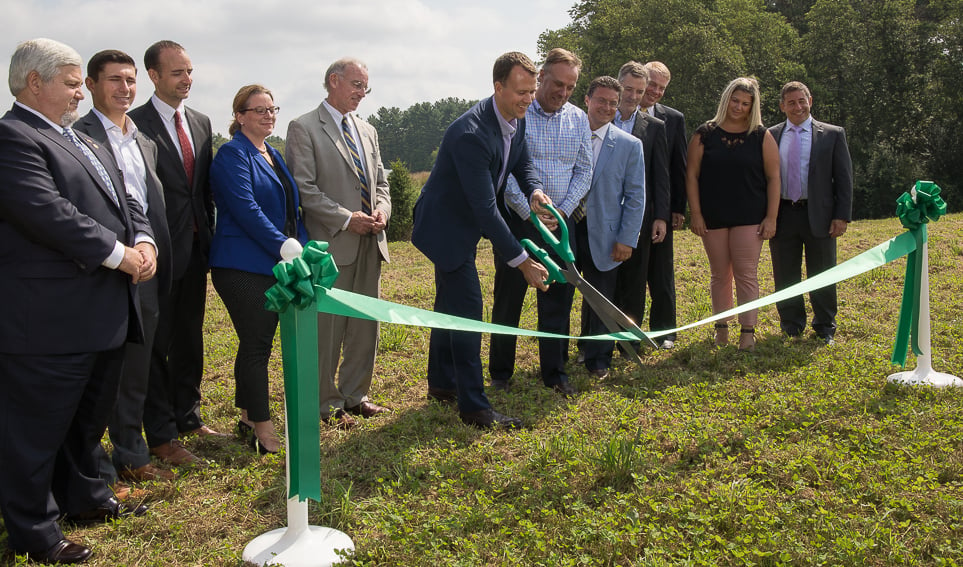 August 22: Renewable energy company Ameresco, Blue Cross Blue Shield of Massachusetts and BlueWave Solar announced Tuesday that they have completed five community solar projects in Massachusetts.
The solar arrays, which are located in Hopedale and Mendon, Massachusetts, have a total generation capacity of 6.9MW. In total, the projects will boost the amount of power generated by community solar in Massachusetts by an estimated 13% and cut carbon emissions by approximately 6.300 tons.
The solar projects, which are owned by Ameresco and co-developed by BlueWave, were supported through a long-term agreement with Blue Cross to purchase 2.6MW of net-metering credits. Credits from the projects will also allow close to 200 residents and small businesses in the Blackstone Valley to cut their electricity costs and reduce carbon emissions.
Standard Solar completes solar canopy project in Maryland
August 22: Standard Solar announced Tuesday that it has completed a solar installation at Salisbury University in Maryland.
Standard Solar constructed and will operate, own and maintain the 541.8kW solar system that will feature four solar canopies and five electric vehicle (EV) charging stations. The canopies will cover a parking lot and provide shade while powering adjacent educational buildings.
Completed in less than three months, the project is comprised of 1,548 modules and will generate 765,100 kWh of electricity annually and provide electricity to three campus buildings. The system is expected to provide the equivalent of 100% of the electricity needed to power the combined annual output of three residence halls.
Standard Solar will own, operate and maintain the system for 20 years, after which ownership will revert to the university.
REC Solar completes 517kW rooftop project at winery production facility in California
August 22: REC Solar and San Antonio Winery announced Tuesday that they have completed a PV project that will provide power to the winery's new production facility and hospitality center in Paso Robles, California.
The 517kW rooftop system was designed and built by REC Solar and is expected to generate 827,000 kWh of electricity annually — enough to power 60 homes for an entire year. hTe system will provide about 80% of the energy needed for the facility and is expected to save more than US$4 million over the next 30 years.
The rooftop project utilises 1,520 panels spread across approximately 100,000 square feet of roof space, making it one of the largest rooftop solar projects for a winery on the Central Coast of California.