Fiji, Niger and Tuvalu to join International Solar Alliance
27 September: Fiji, Niger and Tuvalu have formally joined the International Solar Alliance (ISA), with the three countries ratifying the framework agreement of the ISA in the fifth meeting of the of International Steering Committee (ISC) that was held in New Delhi.
To date, 40 countries have signed and 11 countries have ratified the Framework Agreement of the ISA. Once it is ratified by 15 countries, the ISA will become a treaty based inter-governmental international organisation. There are plans for it to be formally launched at Re-Invest 2017 in Delhi on 7-9 December.
Greenwood Energy completes 7MW PV project in Vermont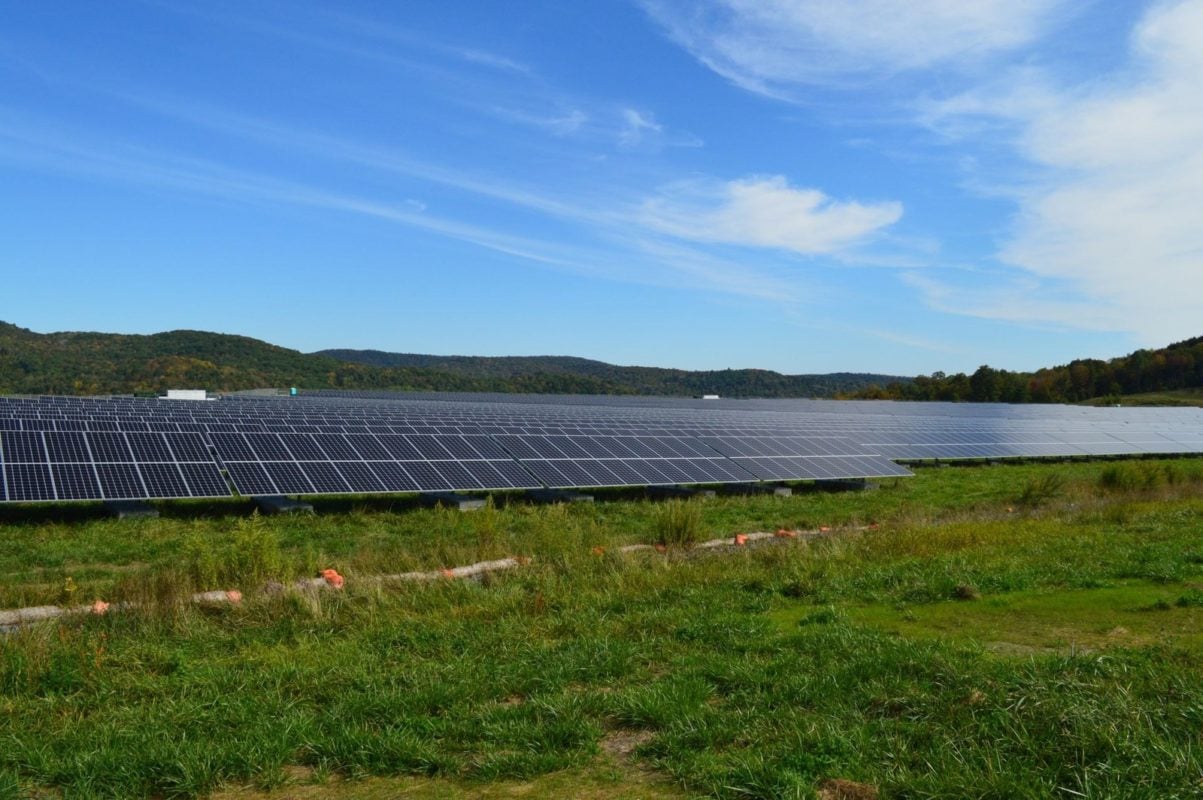 27 September: Greenwood Energy has announced the opening of the new 7MW Elizabeth Mine Solar project located in Strafford and Thetford, Vermont.
The PV project is built atop a former copper mine that previously produced 3.25 million tonnes of ore during a stretch from the early 1800s through 1958.
Construction on the project was started by the Conti Group in late May 2017, with the installation reaching mechanical completion in August 2017. The project is comprised of 19,990 solar panels made by Hyundai and is expected to commence commercial operation in October 2017.
Mission Solar Energy to supply rooftop PV panels for PetersenDean Roofing
27 September: Solar module manufacturer Mission Solar Energy has announced a partnership with PetersenDean Roofing & Solar. As part of the new agreement, Mission Solar Energy will supply its high-performance solar panels for PetersenDean residential installations.
Mission Solar Energy will supply PetersenDean with their high-power MSE PERC 60 modules that feature a 60-cell design and sleek, all-black aesthetics. Mission Solar Energy expects to supply around 2MW to 4MW of modules to PetersenDean each month.
Jim Petersen, president and CEO of PetersenDean Roofing & Solar, said: "We made a decision at PetersenDean to source as many of our products as possible from North America. As a result, we are supporting the American economy, supporting the American worker and reinvesting those dollars back in America. It's that simple. I want to make sure that our products stand the test of time and that our customers are happy. That's why we choose to utilize Mission Solar Energy products. We can help customers lower their electric bills, help the environment and help the economy."