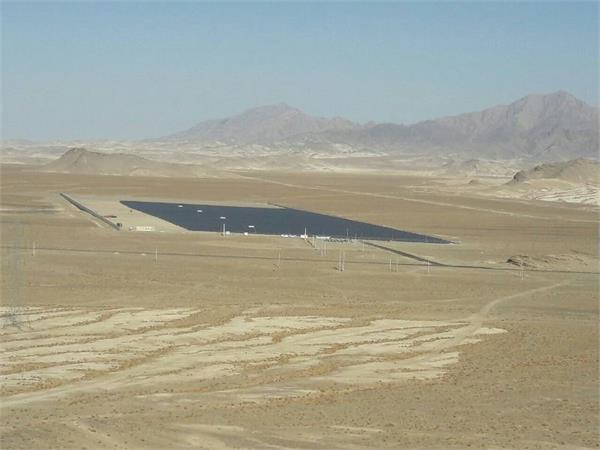 Gostaresh completes 10MW PV project in Sistan and Baluchestan, Iran
11 February: A 10MW solar project in the Sistan and Baluchestan Province of Iran will soon be connected to the national grid.
The plant was constructed by the Gostaresh Energy with financing from the National Development Fund of Iran. Several modest-size projects have been completed in Iran during February.
Zambia readies 100MW solar tender under GET FiT programme
7 February: Zambia is set to launch round 1 of its GET FiT programme, with 100MW of solar PV up for grabs.
In December 2017, GET FiT Zambia became the official implementation program for the Zambian Renewable Energy Feed-in Tariff (REFiT) Strategy, which was formally launched by the Ministry of Energy in October 2017.
GET FiT Zambia follows the successful implementation of the GET FiT Uganda Program which was also initiated by Germany's KfW Development Bank in partnership with Government of Uganda, spurring investment in over 170MW of renewable energy projects.
The Zambian programme includes a standardized set of bankable legal documents developed with Zambian stakeholders, risk mitigation, procurement and financing support as well as technical assistance solar PV grid integration.
ADB launches government rooftop PV projects in Micronesia
13 February: Asian Development Bank (ADB) and the Government of the Federated States of Micronesia (FSM) have launched renewable energy projects on the remote island of Yap.
The projects are aimed at strengthening energy reliability and security in the sparsely populated and remote island group of FSM.
Approved in 2013, the Yap Renewable Energy Development Project, funded by ADB loans of US$9 million, supported the construction of a wind farm capable of withstanding typhoons near Colonia, Yap's only urban center. Grid-connected solar panels were also installed on about five government buildings across the island and new fuel-efficient diesel generators replaced aging ones.
Seraphim module supply agreement in Mexico with Solar Center
12 February: Seraphim Energy Group has signed a module supply agreement in Mexico with Guadalajara-based Solar Center.
Seraphim will begin immediate delivery of smart modules and dual-glass modules to Solar Center. This agreement marks Seraphim's first big step in Mexico and into the Latin American market as a whole.