Arctech Solar makes US debut with 6MW tracking project portfolio in Georgia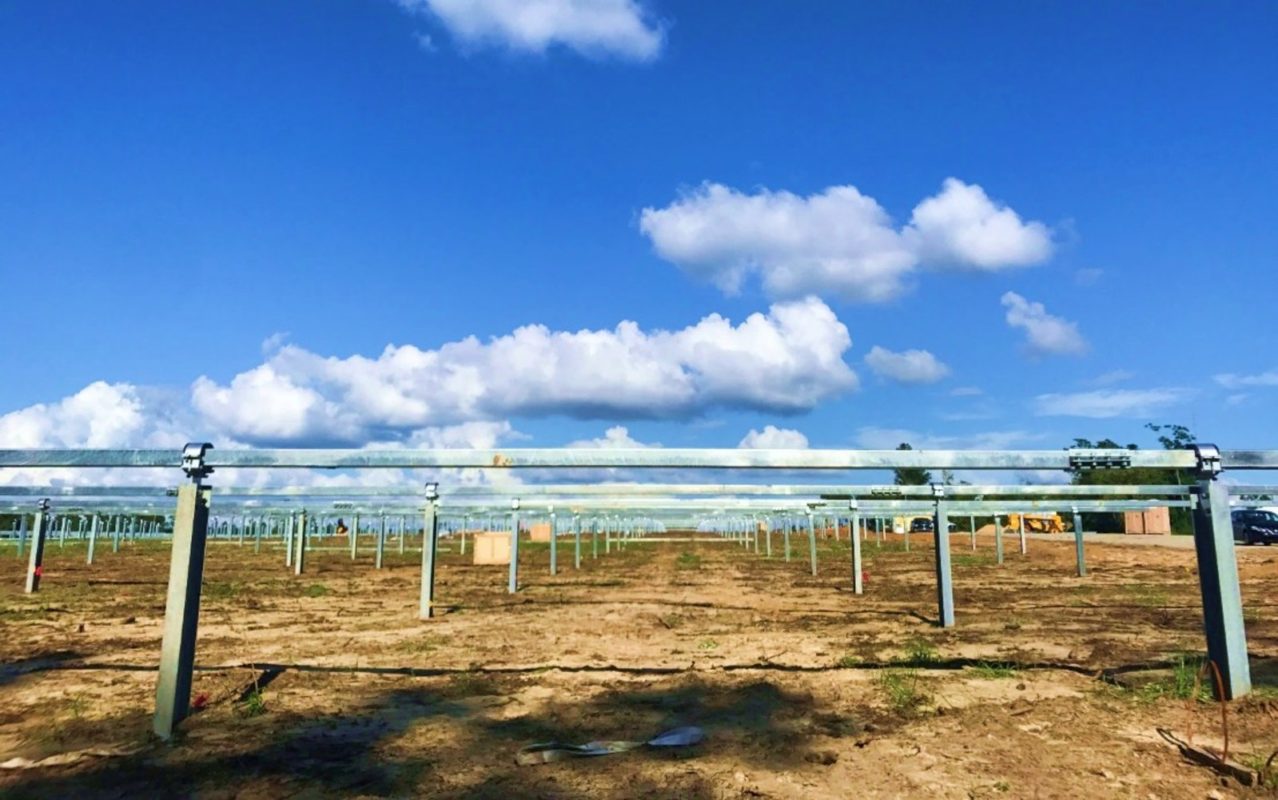 7 September: Solar tracking and racking systems provider Arctech Solar has made its US debut with the installation of 6MW worth of tracking projects in Georgia.
The first 3.1MW project, which will deploy Arctech Solar's single-axis trackers, is already under construction, while work on the second project just started at the end of August.
Guy Rong, president of Arctech Solar's international business, said: "This is just the beginning in the US. In the American PV market, which is almost monopolized by a few local solar tracker suppliers, we found out our technology, in particularly, the redundancy design is most welcomed by customers and thus we believe there will be huge potential for us to grow in the next few years."
As part of their expansion, Arctech Solar has built up its local sales, marketing, technical and service teams in its main office in Sacramento, California. The company has also collaborated with several partners to provide more services, including nationwide installation.
Engie, Clean Energy Collective develop 22MW community solar portfolio in Massachusetts
7 Setember: Global energy company ENGIE and community solar solutions provider Clean Energy Collective (CEC) have partnered up on a community-solar portfolio consisting of 16 solar facilities located throughout Massachusetts.
Vikram Kulkarni, vice president of solar for ENGIE Resources, said: "ENGIE offers consumers a variety of renewable energy offerings as part of our commitment to a decentralized and decarbonized energy future, and community solar is a key component of that. This collaborative project adds valuable renewable energy to the grid while allowing our customers, including businesses, nonprofits, public entities, residents and even renters to 'go green' and save money with nothing on their roof or property."
This partnership will utilise CEC's skill in developing and operating community solar projects with Engie's wide reach for providing retail energy services.
CEC led the development of the projects, while both companies will jointly own and operate the 16 community solar projects currently constructed and interconnected in Eversource and National Grid territories.
ET Energy, Vivint to form joint venture for rooftop solar
6 September: Clean energy developer ET Energy and Vivint Corporation have signed off on an agreement to form a joint venture called ET Vivint Solar.
As part of the joint venture agreement, ET Energy and Vivint Corporation, through its subsidiary Vivint Renewable Energy Corporation (VREC), will complement and grow their respective expertise in technology, project development, operations, power generation and retail electricity supply.
Dennis She, president and CEO of ET Energy, said: "ET Energy firmly believes that clean energy is the future. That's why we are dedicated to providing green electricity for customers all over the globe. Our global experience in project development and operations is a perfect match with Vivint's energy delivery experience. We are ideal partners to help Filipino businesses get their own solar rooftop power plants through customized PPAs."