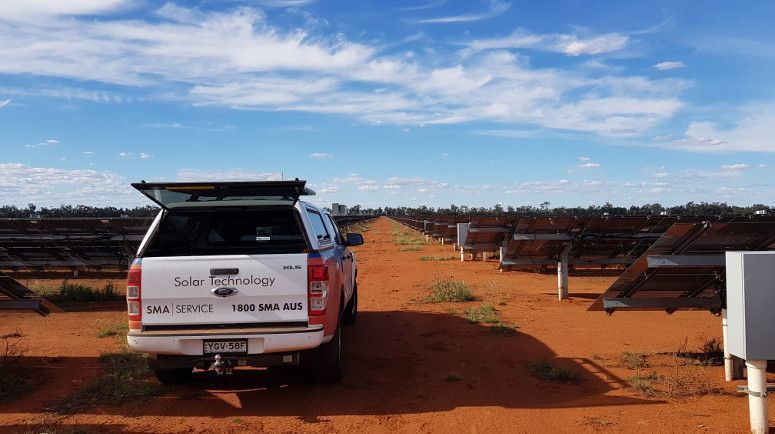 Clenergy to supply 100MW of mounting structures to Vietnam project
26 November: China-headquartered firm Clenergy has signed a contract to supply 100MW of its mounting structures to a solar farm being built by an unnamed EPC in Khanh Hoa Province, Vietnam.
Clenergy has provided about 350MW solar mounting solutions and products in Vietnam.
SMA provides 1.8GW of solar inverters to Australia in 2018
26 November: SMA Solar Technology will have commissioned 1.8GW of solar inverters in Australia in 2018, bringing its total utility-scale PV power plant installation base in Australia above 2GW, with deployment in all states and territories on mainland Australia.
"Industry trends suggest that solar power systems are becoming a key player in energy production in Australia, both in households and in large-scale PV power plants, "said John Susa, EVP, Sales – APAC / North America. "In the month of September alone, over 1GW of SMA central inverters were actively commissioned. We are very proud to announce that SMA system solutions are thus installed in PV plants in each state and territory on Mainland Australia."
The Philippines launches green airport
26 November: Panglao International Airport, The Philippines' first green airport is being inaugurated today, according to the Civil Aviation Authority of the Philippines (CAAP).
The airport includes solar modules, motion sensor lighting and sustainable structures, according to the Philippine News Agency (PNA).
The new airport, replacing the Tagbilaran Airport, cost PHP8.9 billion (US$169 million) and had a funding support from the Japan International Cooperation Agency (JICA).