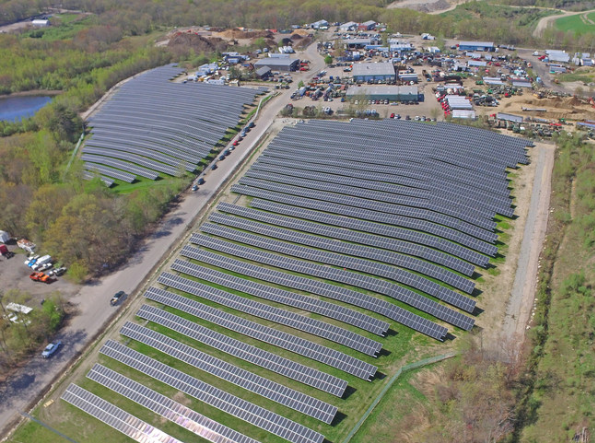 GE and Construtora Quebec partner to build solar project in Brazil
3 September: GE Power has been chosen by EPC firm Construtora Quebec, a Brazilian engineering company, to provide its 4.4MW and 2.2MW LV5 1,500-volt inverters and skids for the 14MW Verde Vale III solar project in Guanambi, Brazil.
This project is owned by Vientos Solutions, an owner and operator of energy infrastructure assets in emerging markets.
GE will provide the full service to EPC Construtora Quebec, managing the assembling, commissioning and maintenance, including inverter stations, high-voltage transformers, substations and connection bay.
JRE completes 23MW solar project in Japan
1 September: Japan Renewable Energy Corporation (JRE) has commissioned a 23MW solar project at Tsuchiura City, Ibaraki, Japan.
The site reached commercial operation on 1 September this year
Conti Solar to build 35MW of solar in Rhode Island for Southern Sky
5 September: EPC firm Conti Solar has been selected to provide full turnkey EPC services for Southern Sky Renewable Energy's 35MW solar project portfolio in Rhode Island.
The five projects in the portfolio include brownfield, landfill, and greenfield projects and are located in the towns of Warwick, Cranston and Johnston.
"When we work with Conti Solar on a project, they work as a value-add partner that seeks to resolve issues and streamline projects' costs to benefit stakeholders. They excel at completing high-performance solar systems and we value the experience and deep technical knowledge they bring to projects," said Lindsay McGovern, vice president of Southern Sky.