UGE to add 3.5MW of solar to Filipino water distributor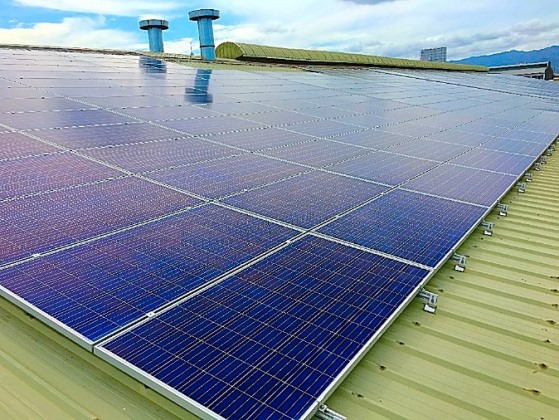 18 April C&I solar developer UGE has secured a contract to construct three additional solar projects for the Philippines' Spring Water Resources – a local manufacturer and distributor of bottled water – with a culminated capacity of 3.5MW.
The projects will generate around 4,900,000kWh of solar energy annually, significantly lowering energy costs for the company.
The additional projects come on the heels of UGE's successful completion of PSWRI's first solar system at their main facility in Cebu City, which was commissioned in January.
UGE will maintain the solar systems at all three sites (Bulaca, Laguna and Mandaue) over there 25-year lifetime.
"Nature's Spring is proving to be a leader in the Philippines' transition to clean, renewable energy, and their sustainability efforts will not go unrewarded. UGE's rooftop solar systems provide the lowest cost energy available, now and for decades to come," said Tyler Adkins, regional director for UGE. "Across the Philippines, installing rooftop solar represents a massive opportunity to significantly reduce energy bills, while simultaneously leaving a cleaner planet for future generations. It's a no-brainer."
ReneSola sells North Carolina project to Greenbacker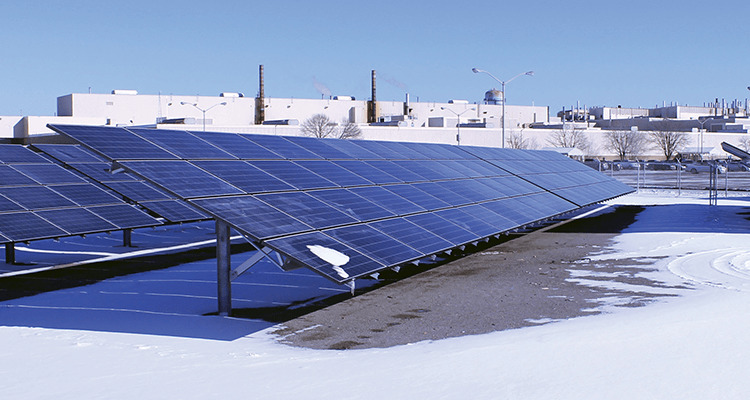 17 April Chinese solar project developer ReneSola is selling its 6.75MW North Carolina project to New York-based Greenbacker Renewable Energy.
Powered by ReneSola's Virtus II 315W modules, the plant will sell the electricity generated to the local utility under a 15-year PPA.
"This agreement further demonstrates our capability of developing and monetizing projects in more attractive developed markets," said Xianshou Li, company CEO. "The US remains an important market for us, and recent activity continues to highlight our competitive advantages in the region. Our project pipeline in the US consists of over 105MW of mid-to-late stage projects, and we expect the region to be a major growth market in the years ahead."
Fishers IKEA set to have largest retail solar rooftop in Indiana
14 April The IKEA in Fishers, Indiana, is set to have the largest retail rooftop solar array in the entire state, according to the company.
The 219,000 square-foot, 1.34MW solar array will consist of nearly 4,000 PV panels. Producing more than 1.7 million kWh of clean energy each year for the store, this array marks the retailer's 47th US project. Construction is anticipated to begin later this spring with a summer completion.
"We are excited about furthering our sustainability commitment and contributing to a low-carbon society with solar panels on this Indianapolis-area store," said Lars Petersson, Ikea US president. "At IKEA, we have a mission to create a better everyday life for the many, and IKEA Fishers can add to this goal with Indiana's largest retail solar rooftop installation."
The project is part of IKEA's goal of becoming completely energy independent by 2020 via a US$2.5 billion investment. The Swedish retailer has installed more than 700,000 solar panels on buildings throughout the world to date.
PowerHub releases new O&M management software
28 March Wind and solar energy management platform PowerHub has released a new version of its O&M software.
Known as Lithium, the cloud-based asset management software is the third version of its kind. Created to be able to keep up with a fast-paced industry, this latest version features more customisation and flexibility allowing users to automate tasks enabling them to focus on the output and not the process, according to PowerHub.
The software is designed for multi-use, with new features allowing the ability the pick custom modules, as well as a robust suite of reporting and invoicing tools.
"We are very excited about this new release which makes us the most flexible product on the market today. Not only are we offering more functionality, customers will now be able to fully customize their experience by either selecting from pre-built modules or building their own," explains CEO Etienne Lecompte.
California community colleges develop 7.5MW new solar
13 April The State Centre Community College District (SCCCD) in California is developing 7.5MW of solar canopy systems across five campuses in Fresno, Clovis, Madera and Reedley.
These five solar projects are expected to reach completion by the end of 2017.
The arrays will be constructed by Mitsui & Co subsidiary ForeFront Power, which has signed a PPA with SCCCD to receive the solar at no upfront cost.
The 7.5MW solar portfolio will provide renewable energy at a flat rate to the District, which expects to save up to US$18 million in energy costs over 20 years. Providing more than 11.5 million kWh annually, the solar production will offset around 54% of the District's current usage.
"State Center Community College District is excited to bring renewable energy to our campuses across the Central Valley," said SCCCD chancellor Paul Parnell. "These parking canopies from ForeFront Power will be used for educational purposes, reduce our carbon footprint, allow us to be responsive to student requests for clean energy and charging stations, and save the District money."