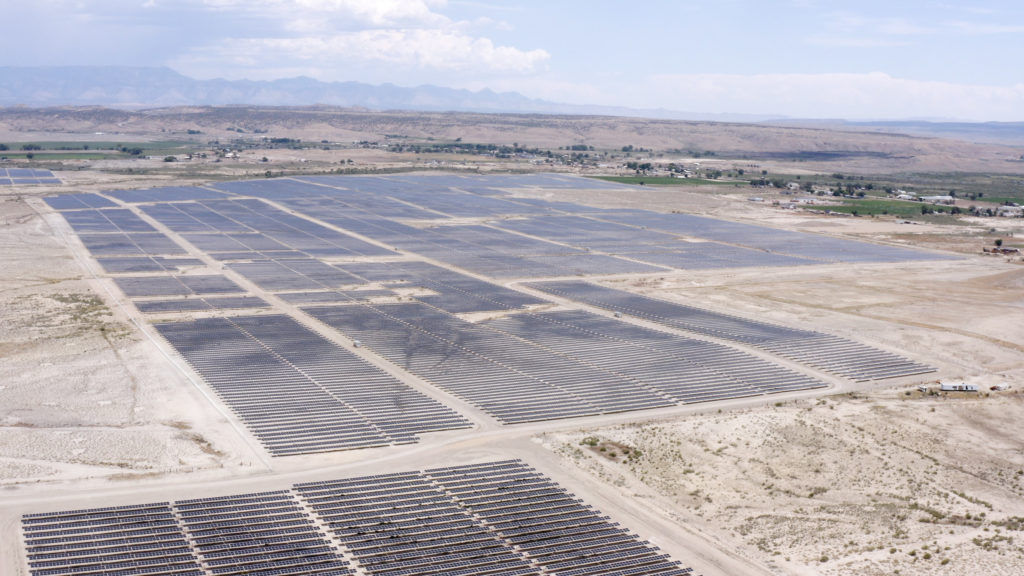 US renewables developer rPlus Energies has signed a long-term power purchase agreement (PPA) with Idaho Power – a state utility – for its planned 200MW Pleasant Valley Solar project in Ada County, Idaho. The power will support operations at a data centre owned by Silicon Valley giant Meta.
The agreement was reached through negotiations with Meta and Idaho Power via an Energy Services Agreement that Meta brokered to give it access to renewable energy resources local to its data centre operations. Specifically, the PV plant will be connected to the same grid that services a new data centre in Kuna, Idaho.
rPlus said that Pleasant Valley Solar is the largest PV project currently contracted to the Idaho Power System.
Both Meta and Idaho Power have targets to use and provide 100% clean energy in the coming decades.
"This is an important milestone for Idaho Power," said Idaho Power president and CEO Lisa Grow. "Pleasant Valley will not only become the largest solar project on our system, but it's also an example of how our proposed Clean Energy Your Way program can help us partner with customers to meet their own clean energy goals. We look forward to working with Meta as the future of clean energy takes shape in Idaho, including Idaho Power's own goal to provide 100% clean energy to its customers by 2045."
Urvi Parekh, head of renewable energy at Meta, said: "One of the core factors in selecting Idaho for our new data center location in 2022 was access to renewable energy, and Meta is proud to partner with Idaho Power and rPlus Energies to help bring even more renewable energy to the Treasure Valley grid."
Meta is one of the biggest corporate renewable power offtakers in the US, with over 1GW of PPA deals in place with Apex Clean Energy and over 700MW with Silicon Ranch as well as this deal with rPlus. Fellow data collection enthusiasts Google and Amazon are also in the top 5 US corporate clean power purchasers.