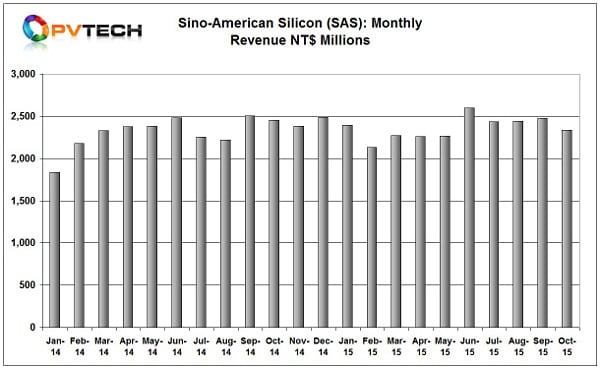 Taiwan-based wafer producer, Sino-American Silicon (SAS), has reported sales in October 2015 of NT$2,335 million (US$71.3 million), down 5.59% on the previous month.
Sales in September were NT$2,474 million, up from NT$2.442 million in August, while sales seem to have peaked in June as the company remains at full utilisation rates.
Sales in October were down 4.71% year-on-year.