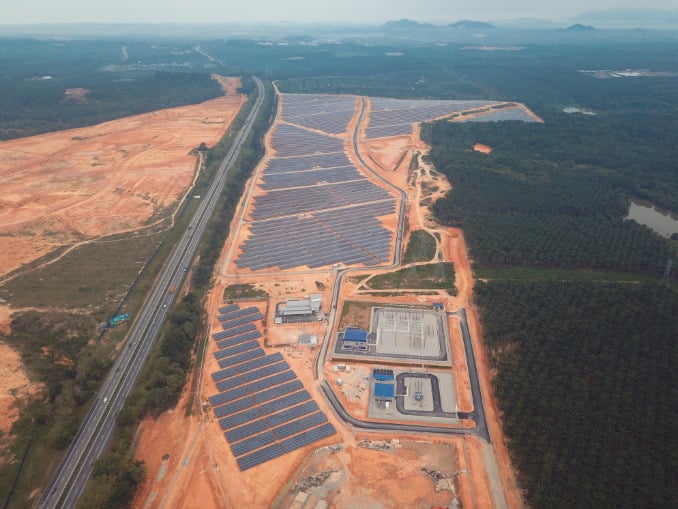 Norwegian firm Scatec Solar has grid-connected a 65MW solar plant in the south-west of Peninsular Malaysia, its second PV project in the Southeast Asian nation.
The Jasin plant is the first of three Scatec projects of the same size being developed in Malaysia. The new plant is expected to provide about 94GWh of electricity per year, providing energy for more than 31,000 households.
"We are pleased to have reached commercial operation for the Jasin solar plant, doubling our assets in operation to 130MW in Malaysia. Southeast Asia continues to be a key market for us, and we expect that the Government of Malaysia will maintain high ambitions for the deployment of renewable energy in the country," said Raymond Carlsen, CEO of Scatec Solar.
Scatec entered the Malaysian large-scale solar energy market in December 2016, by joining forces with a local ITRAMAS-led consortium that had signed three 21-year power purchase agreements (PPAs) with major utility, Tenaga Nasional Berhad (TNB). The partnership covers realisation of three solar plants totalling 197MW with a total investment of about MYR1,235 million (US$293 million).
Scatec Solar also recently detailed to PV Tech its plans to set up solar-plus-storage systems in emergency zones for humanitarian aid workers, starting with a pilot in South Sudan.
Back in February, the Energy Commission of Malaysia released its third LSS solar auction round, with a tender for 500MWac of grid-connected large-scale solar projects to be developed on Peninsular Malaysia.