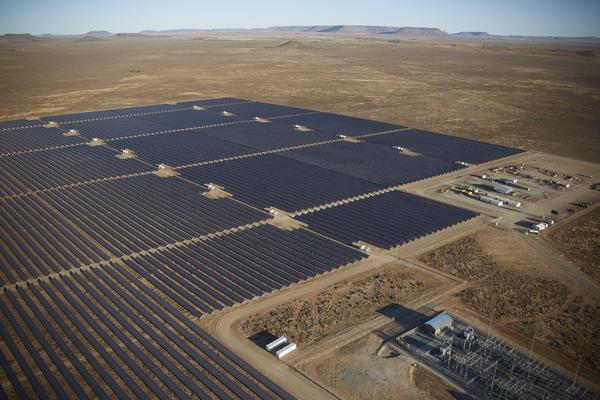 Independent solar power producer Scatec Solar has confirmed it had signed Power Purchase Agreements (PPAs) on three solar PV plants in South Africa totalling 258 MW.
PV Tech recently highlighted that the South African government has finally signed a total of 27 PPAs after long-running saga of delays.
Scatec Solar noted that back in April 2015, it was awarded preferred bidder status for the three projects in Upington in the fourth bidding round under the REIPPP (Renewable Energy Independent Power Producer Procurement) Programme in South Africa.
The three projects were said to involve a total investment of ZAR 4.76 billion (US$394.6 million). A consortium of commercial banks and DFIs with Standard Bank in the lead are providing non-recourse project finance of ZAR 3.68 billion, accounting for 77% of the total project cost.
Raymond Carlsen, CEO of Scatec Solar said, "South Africa continues to be an important market for Scatec Solar and we are very pleased to see that the renewables programme now is finally moving forward. We believe solar energy will continue to play an important role in the energy mix and provide strong support for economic growth in the country in the years to come."
Construction of the projected is expected to start in the third quarter of 2018 with grid connection towards the end of 2019, according to the company.
The plants are expected to produce 650 GWh of electricity per annum and avoid about 550,000 tons of CO2 emissions.