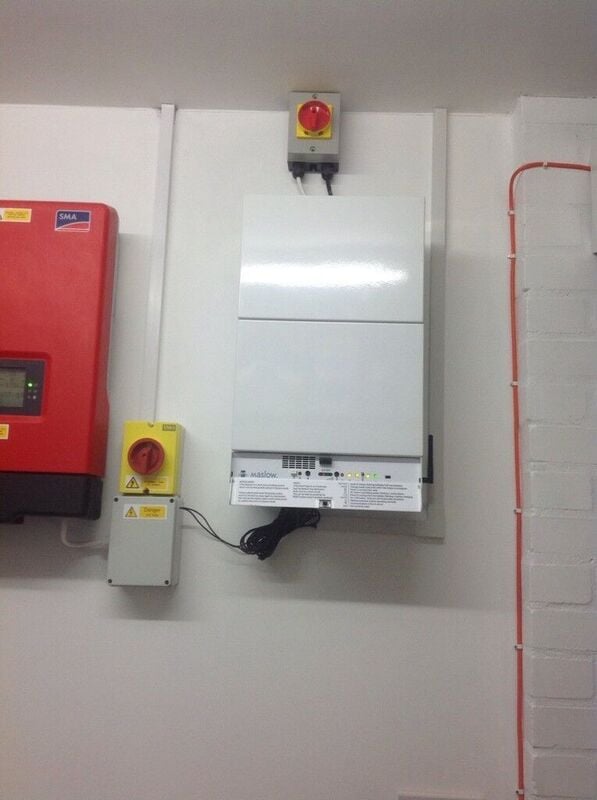 A field trial to deploy 50 grid-connected energy storage systems will go ahead in Scotland between UK energy storage firm Moixa Technology, vertically integrated energy company Scottish Power and an energy efficiency advisory group.
Moixa, produces lithium-ion based storage systems and was behind the UK's biggest trial of aggregated behind-the-meter storage to date, a 0.5MWh project involving some 250 residential and small commercial systems.
The latest undertaking could result in reduction of bills for consumers by 20%, allowing them to view energy, solar and battery use in real-time through tablets and smartphones as well as identifying "improvement opportunities", Moixa said. Further details of the Scottish trial were not yet forthcoming, although Moixa pointed out in a release this morning that the company has already worked with other UK utilities including British Gas and 'green utility' Good Energy.
The company's CEO, Simon Daniel, also contacted PV Tech sister site Energy-Storage.News on Monday to offer an update on recent activities and claimed the Scottish Power trial is the largest "UK pilot to date" to be carried out without government grants or other funding mechanisms. According to Daniel, Scottish Power has previously already used the Moixa-designed 'Gridshare' application programme interface (API) for a "customer dashboard" to show consumers their battery, PV and energy use.
'…Most UK aggregators of batteries would need to collaborate or license with us'
In addition to the latest project, Daniel briefly discussed the filing of a number of patents to protect its IP. 'GB2510804 – Distributed smart battery systems, methods and devices for electricity optimisation', focuses on aggregating batteries to provide grid services, granted already in the UK and pending in the US and includes technologies relating to virtual power plants.
"We've got IP dating from 2008, which is early enough that people entering the space late have an issue with freedom to operate, effectively our IP is useful to exchange.
"We would probably think most UK aggregators of batteries would need to collaborate or license with us."
Major companies such as Honeywell and IBM have cited from Moixa's portfolio of some 140+ patents in the past eight years. This meant that Moixa was offered a "window" into what was going on in the R&D departments of those companies, as citations are mandatory for anyone leaning on IP developed in a patent.
CEO Simon Daniel claimed Moixa now has over 1MWh of aggregated systems in the field, mostly based on its Gridshare platform, installed at over 500 sites in Britain. Daniel claims the product is a simplified, "mass market" storage system and can be installed in around an hour by a trained professional. Daniel said Moixa will also be shortly announcing the close of a finance round and claimed investors include "several former CEOs" of Britain's so-called 'Big Six' utilities. Daniel said the interest of those parties was "great validation of how important energy storage is going to be in the new utility landscape".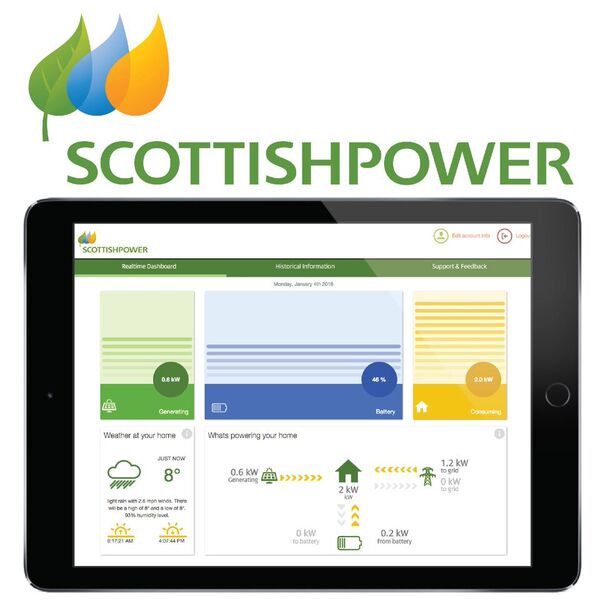 Flow batteries arrive for megawatt-scale off-grid installation in Scottish islands
Also in news from Scotland today, UK flow battery start-up redT has announced the arrival of two of its systems at the Power Networks Demonstration Centre, a facility in Cumbernauld.
The unit's ultimate destination will be the remote island of Gigha and tied to an existing 1MW wind farm. Seven 15kW – 240kW flow battery systems will combine to offer 1.68MW of storage. It is hoped the installation will help remove constraints on the wind farm's output in times of overcapacity on the local network.
The project was funded by the UK government's Department of Energy and Climate Change (DECC) and involves project partners alongside redT including the independent charity Community Energy Scotland and Gigha Green Power, a company formed specially for the project, as well as utility company Scottish and Southern Energy (SSE) and power engineering and consultancy firm EA Technology.
RedT recently also partnered with European utility E.On for a commercial demonstrator of the flow batteries.