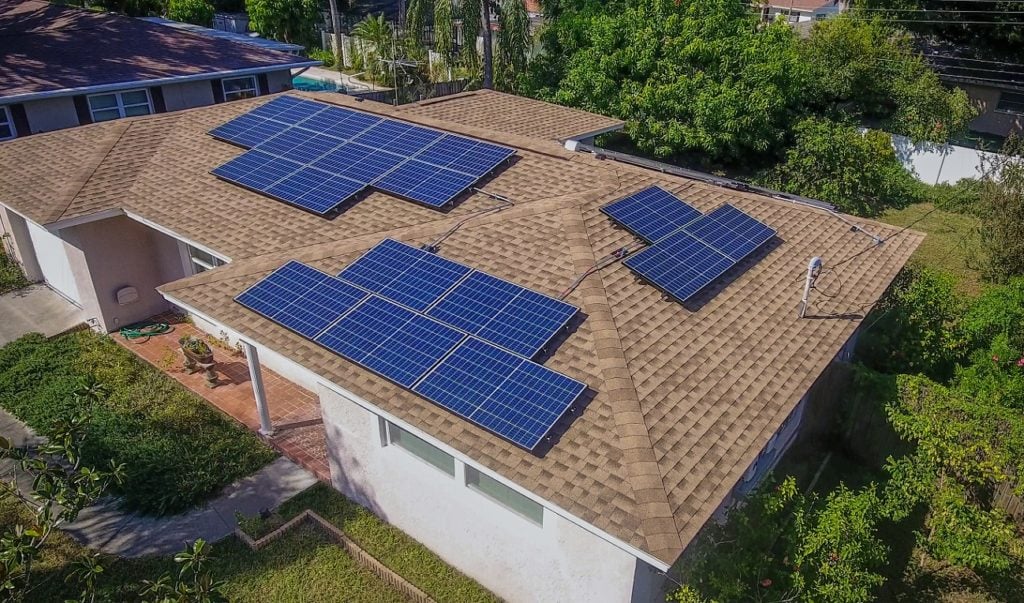 As distributed energy resources (DER) such as residential solar rooftop increase in the next decade, their aggregation into virtual power plants (VPP) could save US utilities up to US$35 billion, according to a study from consultancy The Brattle Group.
A key finding of the study – which was prepared for tech giant Google – outlines the net cost for utilities to provide resources from a VPP would be between 40-60% of the cost of alternative options and thus by deploying 60GW of VPP could both meet US resource adequacy and save between US$15-35 billion in the next decade.
The reliability of a VPP leveraged through residential load flexibility is equal to conventional resources and is able to contribute at a similar scale to resource adequacy.
One of the main drivers for the increased deployment of VPPs will be due to the growth of distributed energy resources (DERs) in the US within the next decade, customers allowing a utility or an aggregator to manage it.
Solar residential rooftop is expected to reach a total capacity of 83GW in the US by the end of the decade, up from the current 27GW, while BTM batteries are expected to increase by more than tenfold from 2GW currently to 27GW in 2030, according to Brattle Group.
Another driver for the deployment of VPPs comes from the Inflation Reduction Act (IRA) incentives aimed to accelerate the growth of electrification and efficiency, which the Republican party are attempting to repeal through its 'Limit, Save, Grow Act of 2023' that was passed in the US House of Representatives.
Innovation in technology, markets, policy support and regulatory framework in the US will enable faster deployment of VPP.
"With the massive growth in consumer adoption of clean, flexible energy technologies that is expected over the coming decade, virtual power plants are no longer a virtual reality," said Ryan Hledik, a Brattle Principal and co-author of the study.
"There is real potential to leverage these technologies to improve reliability, enable decarbonization, and reduce costs to consumers. But barriers still need to be overcome."
Several states have already implemented a programme around VPPs and the use of solar and or storage to help solve demand response, such as utility the Pacific Gas and Electric Company (PG&E), which is developing a 30MW solar-plus-storage VPP in order to address the summer net peak demand in California or a nearly 4MW behind-the-meter (BTM) battery VPP in Oregon, while Hawaii Electric Light Company (HECO) is expected to deploy an 80MW VPP with mainly solar-powered BTM batteries across 6,000 homes.
Parag Chokshi, director of product strategy and operations at Google Nest, said: "We believe the continued growth and support of virtual power plants in the residential sector is crucial to continue building towards a decarbonized, reliable grid of the future."
Google's smart home division recently joined a group of companies including Ford, residential installers Sunrun and Sunpower in founding a new partnership aimed to scale up the VPP market.
The full report 'Real Reliability: The Value of Virtual Power' can be read here.
PV Tech publisher Solar Media will be organising the second edition of Large Scale Solar USA Summit in Austin, Texas during 3-4 May. With the Inflation Reduction Act (IRA) targeting US$369 billion for clean energy and US$40 billion for manufacturing, the solar industry has never been brighter. The IRA, securing financing for future projects or supply chain bottlenecks will be among the discussions at this year's event. More information, including how to attend, can be read here.