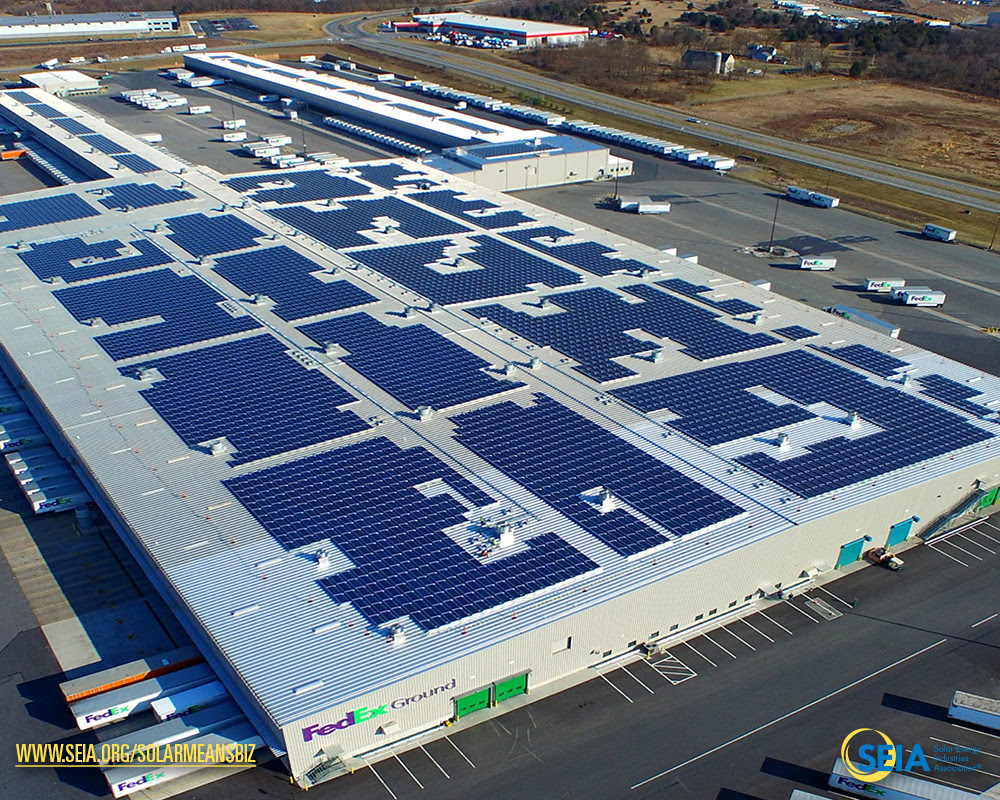 A new study from the Solar Energy Industries Association (SEIA) reveals that more and more American businesses are making the switch to solar energy.
According to the report, growth in the solar energy market has grown by 183% among top US-based companies in the four years since the first Solar Means Business report was published. SEIA also noted that their study reveals a 59% growth in solar plants since just last year.
For the fourth consecutive year, Walmart ranked No. 1 in the Solar Means Business report after boasting a generation capacity of 142MW at 348 locations.
Other companies listed on the Solar Means Business report include Kohl's, FedEx, Apple, Macy's, Walgreens, Target, IKEA, General Motors, Verizon, Johnson & Johnson and more.
SEIA President and CEO Rhone Resch said: "These blue-chip companies have realized investing in solar is a common-sense, cost-effective decision that pays dividends for both the environment and their bottom lines. Not only are they helping to create thousands of American jobs in solar, the nearly 1,700 systems currently in operation are generating enough clean, reliable electricity to offset nearly 890,000 metric tons of harmful carbon emissions a year."
Mark Vanderhelm, vice president of energy for Walmart, added: "Solar is an important part of our renewable energy program. We believe in advancing solar deployment by pursuing projects that make business sense. In fact, in 2014 we committed to doubling the number of on-site solar energy projects at our U.S. stores, Sam's Clubs and distribution centers by 2020. We're excited about our continued work towards meeting that goal and appreciate being acknowledged by SEIA for these efforts."
In total, America's top corporate solar utilisers installed 1,686 systems for 907 MW of solar this year.