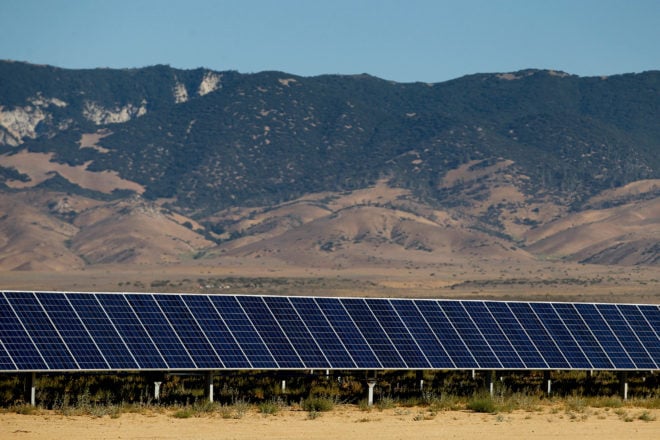 Sempra Renewables, a unit of Sempra Energy, has acquired a 281MW solar project from Canadian Solar subsidiary, Recurrent Energy.
The Great Valley Solar project, previously called Tranquillity 8, is currently under construction in Fresno Country, California. Sempra expects to fully complete the project in Q3 2018.
The project, which has four long-term power purchase agreements (PPAs), will be spread across 647 hectares. It is also located next to the 258MW Tranquillity Solar Facility, which was completed by Recurrent Energy in late 2016 and is majority-owned by a subsidiary of Southern Power.
"We are pleased to work with a market-leading partner like Sempra Renewables on this transaction," said Shawn Qu, chairman and chief executive, Canadian Solar. "Recurrent Energy's strong portfolio of US solar assets continues to create value for our customers and shareholders."