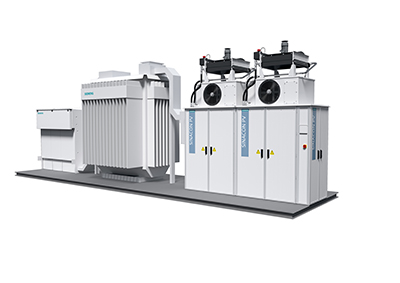 German firm Siemens has won a contract to supply inverter systems and other equipment to investment and construction corporation Trungnam Group's 258MW solar farm in the southern Vietnamese province of Ninh Tuan.
The farm is the first solar project for Siemens in Southeast Asia, where it will supply inverters, power and distribution transformers, gas-insulated medium-voltage switchgear, circuit-breakers, and a monitoring and control system.
In a statement Siemens noted: "Solar panels will generate a combined DC voltage of 1,500V. Inverters will convert the DC to 660V AC, and transformers will first step this up to 33kV and finally to 220kV. This will then be fed into the high-voltage grid and the power distributed around the country."
Stephan May, CEO of the Siemens Medium Voltage and Systems Business Unit, said: "The customer received our competent support in the bidding phase and will get a very competitive solution. We are proud to be able to offer the best solution that will play a vital role in supporting the energy transformation in Vietnam."
Trungnam Group will also use single-axis trackers on the project, which is expected to be complete by mid-2019 delivering up to 425GWh per year.
A joint venture between Thai energy firm B.Grimm Power and Vietnamese conglomerate Xuan Cau Group are also building a 420MW solar PV facility in Vietnam.
Article amended to remove the contract value figure.