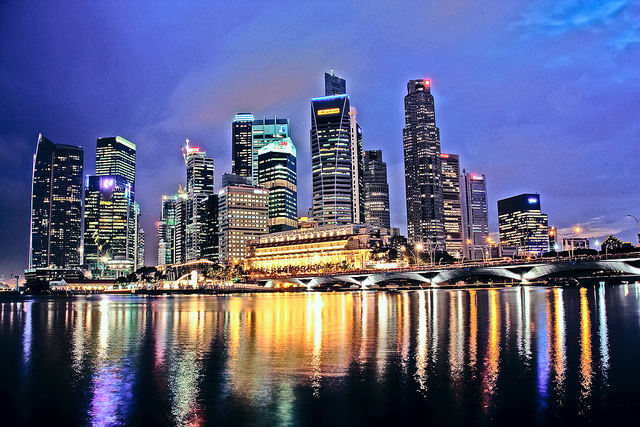 Singapore ended Q1 2017 with 129.8MW of installed solar PV, four times more than the 33.1MW it had at the end of 2014, according to the annual energy report from Singapore's Energy Market Authority (EMA).
EMA said the sharp acceleration in PV uptake had been driven by 955 new installations in 2016 and the first quarter of this year combined. By end Q1 2017, there were a total of 1,898 solar PV installations across Singapore.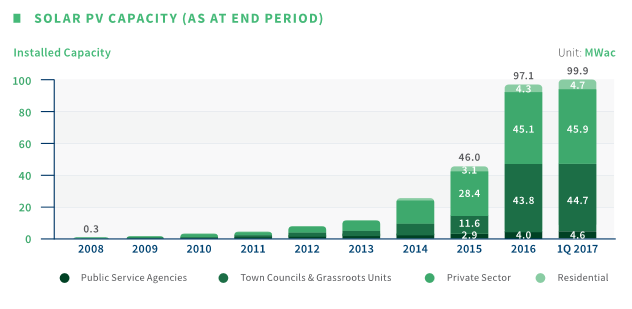 Meanwhile, private sector, non-residential solar accounted for nearly half of all the installations.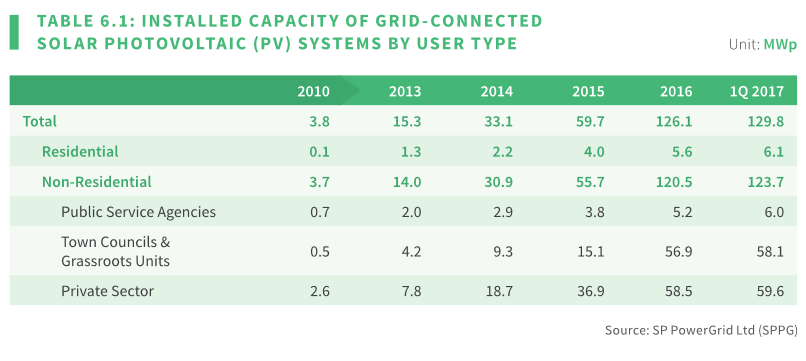 The concentration of solar was fairly evenly spread across the Island city-state: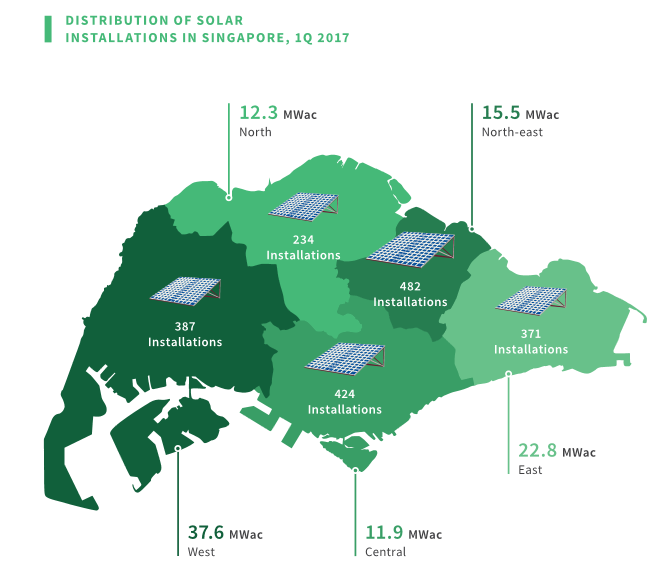 Floating solar is also being pioneered in Singapore, led by the Solar Energy Research Institute of Singapore (SERIS).
PV Tech also reported yesterday that oil major Shell had invested in Singapore-based solar developer Sunseap.