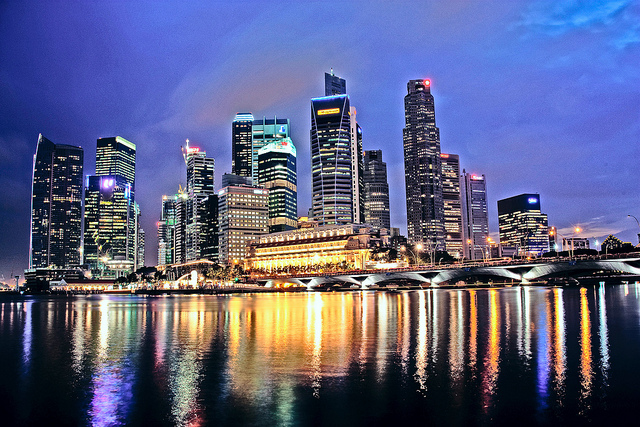 Singapore's national water agency PUB has awarded contracts to build two 1.5MW floating solar projects on the Bedok and Lower Seletar Reservoirs to local engineering firm BBR Greentech.
The FPV systems, tendered as just 2.5MW overall in May last year, will be deployed on the reservoirs next to Bedok Pump Station and the Lower Seletar Pump Station. Power from the plants will directly supply Bedok Waterworks and the raw water pumping stations at Bedok and Lower Seletar Reservoirs. Combined with an existing 500kW rooftop PV system at the waterworks, the solar power will be able to provide 30% of the installations total energy requirement. Construction is already underway and the systems are expected to be operational by the second quarter of next year.
BBR Greentech has already taken part in the PUB/EDB floating solar PV testbed on Tengeh Reservoir, a world-renowned first-of-its-kind R&D centre, to study the feasibility of floating PV technology in Singapore.
Energy minister Chan Chun Sing yesterday announced targets of 2GW of solar by 2030 and 200MW fo energy storage "beyond 2025". While natural gas will remain significant in the mix for another 50 years, solar was outlined as the key alternative energy source. A PUB release said that while the majority of solar PV systems are deployed on land or rooftops, water bodies such as reservoirs, with their large surface areas, can also be used to harness solar energy. Chun Sing also touted the importance of innovations in vertically-installed solar for Singapore to capitalise on its many highrise buildings and lack of land space.
PUB has already announced plans to deploy a 50MWp floating PV system on Tengeh Reservoir by 2021. The tender for this is expected to be awarded by end 2019.