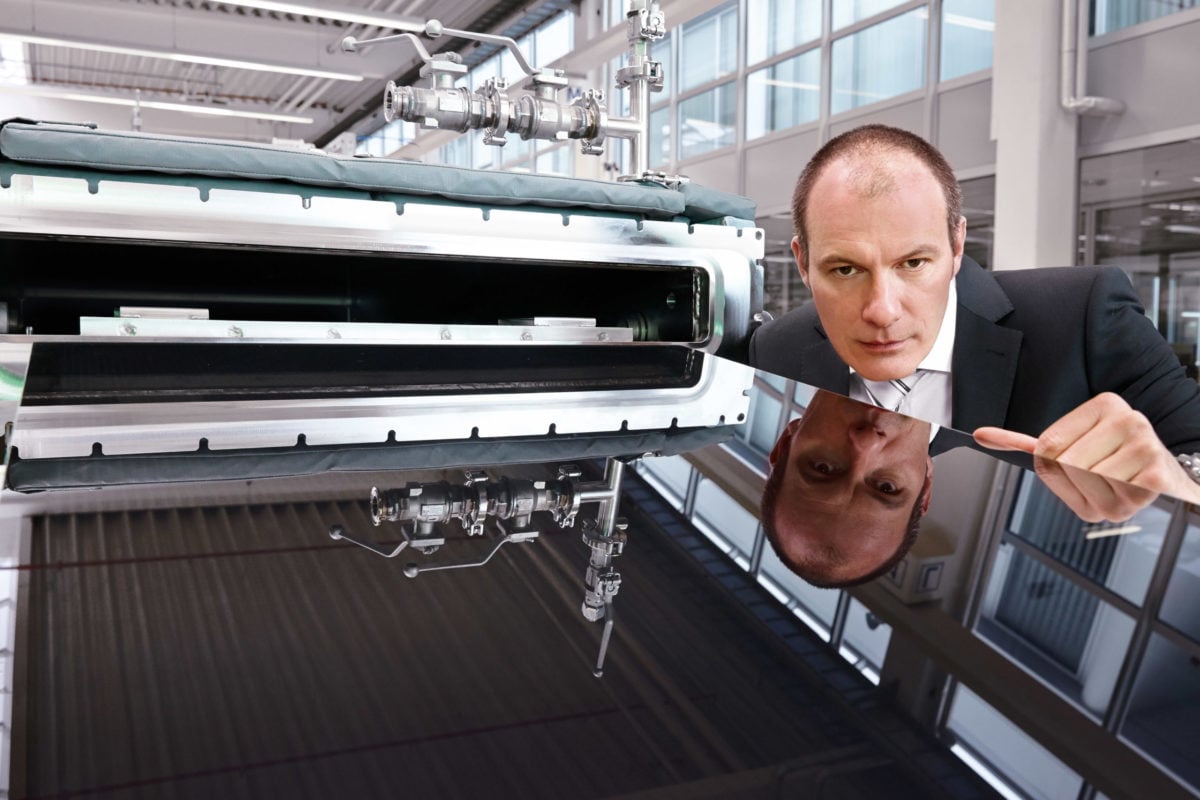 Specialist PV manufacturing equipment supplier Singulus Technologies has secured another order from a customer in China for its TENUIS II wet-chemical coating process tools.
Singulus said that the multiple tool order was in the higher single-digit million range.
Dr.-Ing. Stefan Rinck, CEO of Singulus Technologies said, "This additional order for CIGS production systems confirms our leading role in the field. Our company offers solutions for all important steps in the manufacture of CIGS solar modules."
Previously in October, the company had secured new tool orders from China and US for its 'SILEX II' wet cleaning batch system, primarily used for high-efficiency heterojunction (HJ) solar cells.
The company has a joint venture with 'Silicon Module Super League (SMSL) member GCL in China for HJ solar cells.
Singulus recently reported sales of €63.6 million IN THE first nine months of 2019, which was significantly above the €36.7 million reported in the prior year period.
Sales in the third quarter of 2017 were €15.3 million, up from €12.1 million in the prior year period.
The order backlog amounted to €99.7 million as of September 30, 2017 reflecting the major order from the Chinese state-owned enterprise China National Building Materials (CNBM) with a volume of around €110 million as part of a second CIGS manufacturing plant. The company had completed the commissioning of tools at CNBM's first facility.