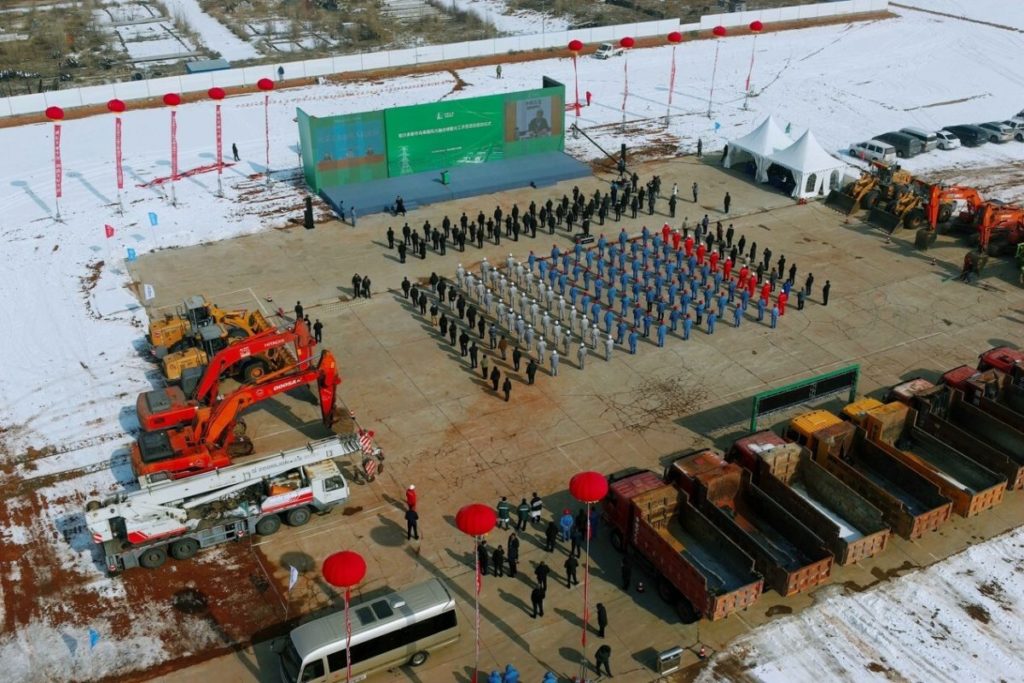 The China Petroleum and Chemical Corporation, also known as Sinopec, has inaugurated a green hydrogen facility in the Erdos region of Inner Mongolia which will employ 270MW of solar PV generation.
The green hydrogen generated at the facility will be used for carbon reduction initiatives at the nearby ZTHC coal processing plant. Sinopec claims that the facility is the "world's largest" of its type, projecting an annual capacity of 30,000 tonnes of green hydrogen and 240,000 of green oxygen.
In addition to the 270MW of PV, the project will incorporate 450MW of wind generation and represents an US$828 million investment.
Ma Yongsheng, chairman of Sinopec said: "The project is of great significance to guaranteeing China's energy security, building new energy systems and advancing green energy and low-carbon development in Inner Mongolia, leading towards a new, high-quality development roadmap that prioritises ecological conservation and green development."
Sinopec said that the facility has achieved a breakthrough in technology, allowing it to produce hydrogen under intermittent renewable generation conditions.
Sinopec is increasingly looking to diversify its business model from petrochemical and fossil fuel production to green hydrogen and alternative sources. In March last year Sinotec signed a deal with Solar Module Super League Member Risen Energy to supply PV modules to a green hydrogen demonstration facility in Xinjiang, and 2021 saw the company establish a long-term agreement with LONGi Green Energy to pursue green hydrogen developments.