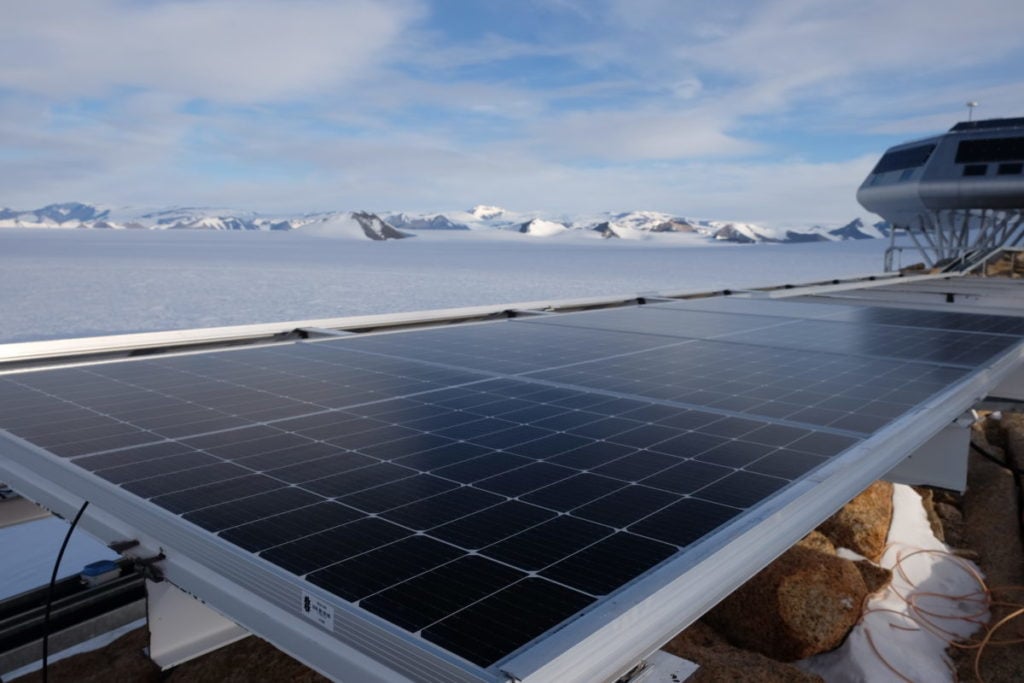 Slovenian solar company Bisol has installed solar modules to power a research station in Antarctica.
Bisol said this 22kW project, consisting of solar PV modules, wind turbines and solar thermal panels, aims to meet the increasing energy needs of the Princess Elisabeth Antarctica research station. In February, the containers with the company's solar modules arrived in Antarctica. Currently, 48 out of the 60 modules have been installed, while the remaining 12 modules will be installed in the near future.
The company added that it contacted Brussels-based International Polar Foundation in January 2022 to plan the project, which designed and built the zero emission polar research station with help from several partners and the Belgian state.
"The project demonstrates how the climate challenge can be met and how readily accessible technology can help us achieve a low-carbon society," said the company in a statement.
It added, "The design and clean energy concept of the research station integrate passive building technologies, renewable wind and solar installations, together with power electronics in a micro smart grid that delivers maximum energy efficiency."
Asked by PV Tech about the reasons for working on this project, the spokesperson of Bisol said that the project's zero emission goal aligned with the company's values and missions, which involve energy solutions that are being commercialised in mainstream applications. Second, Bisol hoped to use this project, located at an unusual location, as an opportunity to showcase its products as the company's presence spans more than 100 countries at the moment.
"We believe that companies can play a key role in building a sustainable economy and society, which is why we take our responsibility towards the environment and the community around us very seriously,"