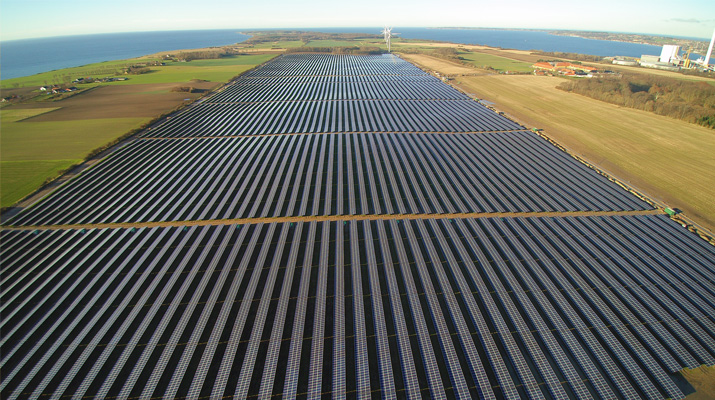 Inverter specialist SMA is taking over technical operations of the largest solar PV plant in Denmark from German-based PV developer Wircon.
The 60MW project at Lerchenborg near Copenhagen has been connected to the grid since December last year. It uses 248,730 PV modules from Astroenergy, which belongs to China Chint Group, and 1,750 of SMA's Sunny Tripower 25000TL inverters.
SMA will now be responsible for remote monitoring, regular maintenance, repairs and upkeep of the PV system, which spans over 80 hectares and can provide energy for roughly 30,000 households.
Bernd Lamskemper, head of service EMEA at SMA, said: "We possess the experience and skills to supervise the plant operation smoothly and reliably and to quickly identify and remedy any irregularities. As a result, we can ensure that the PV power plant is functioning perfectly at all times and generating the best possible yield."
SMA is also planning to collaborate with Wircon on other projects.
SMA recently said it would close production facilities in Denver, US, and Cape Town, South Africa on continued competition issues and consolidate global inverter production in Germany and China.