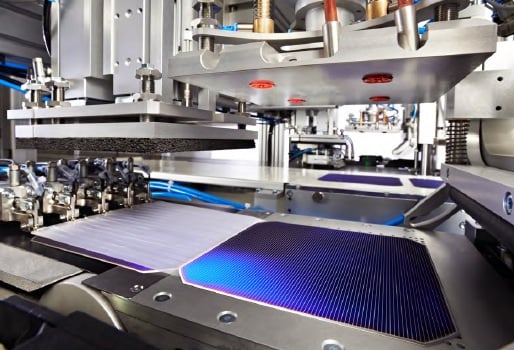 Leading PV manufacturing equipment supplier Meyer Burger has said that the pioneer of heterojunction solar cell technology, Panasonic has decided to fast-track the evaluation of its 'SmartWire Connection Technology' (SWCT) in an effort to boost its cell and module performance.
Meyer Burger's 'SmartWire' technology has already been adopted by new entrants, transitioning from amorphous silicon thin-film module production to heterojunction, as the technology is a low-temperature solution, required for HJ cells using a-Si TCO layers on the front and backside of the cell.
However, the technology is also said to reduce silver consumption per heterojunction solar module by over 50%, which in turn reduces production costs for the relatively expensive HJ modules.
The dense wire contact matrix of the SWCT technology can support increased power extraction necessary for today's high efficiency heterojunction solar cells, providing an increased performance yield and improved stability and long-term reliability.