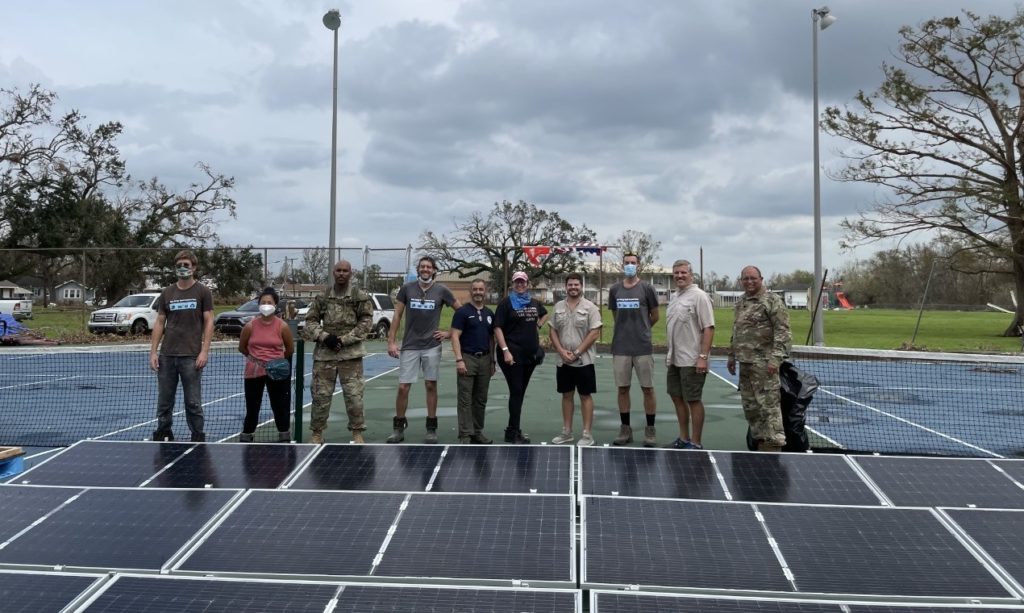 Louisiana communities hit by Hurricane Ida are benefiting from newly deployed solar installations thanks to a collaborative effort by local installer PosiGen Solar and non-profit organisation the Footprint Project.
More than a dozen fire stations, churches and community centres that were damaged or destroyed and left without power because of the storm now have access to electricity thanks to solar power.
Featuring 30 solar panels that provide 11.4kW of power along with an inverter and dual battery pack, the self-contained power stations systems are being used by volunteers to power fans, refrigerators and cell phone charging points.
As of Friday (10 September), 12 of the power stations had been installed, and a further five were expected to be deployed by Sunday across southeast Louisiana.
"Having these solar power stations has truly transformed how we are able to help people," said Tiffany Theriot, who runs an emergency distribution site set up on a tennis court in the town of Houma. "We have all the energy we need to serve the volunteers who are serving the people of this community, and it all comes right from the sun."
PosiGen, which recently secured US$60 million in a Series D funding round, said it is now looking to install 300 solar power batteries at homes in low-income Louisiana neighbourhoods.
The Footprint Project, meanwhile, has worked to bring clean energy to areas of climate disasters and humanitarian emergencies since 2017. Its work following Hurricane Ida has been its largest response operation to date.
Organisers of trade show Solar Power International have cancelled the event due to the devastation caused by the hurricane in New Orleans, where it was due to take place later this month.