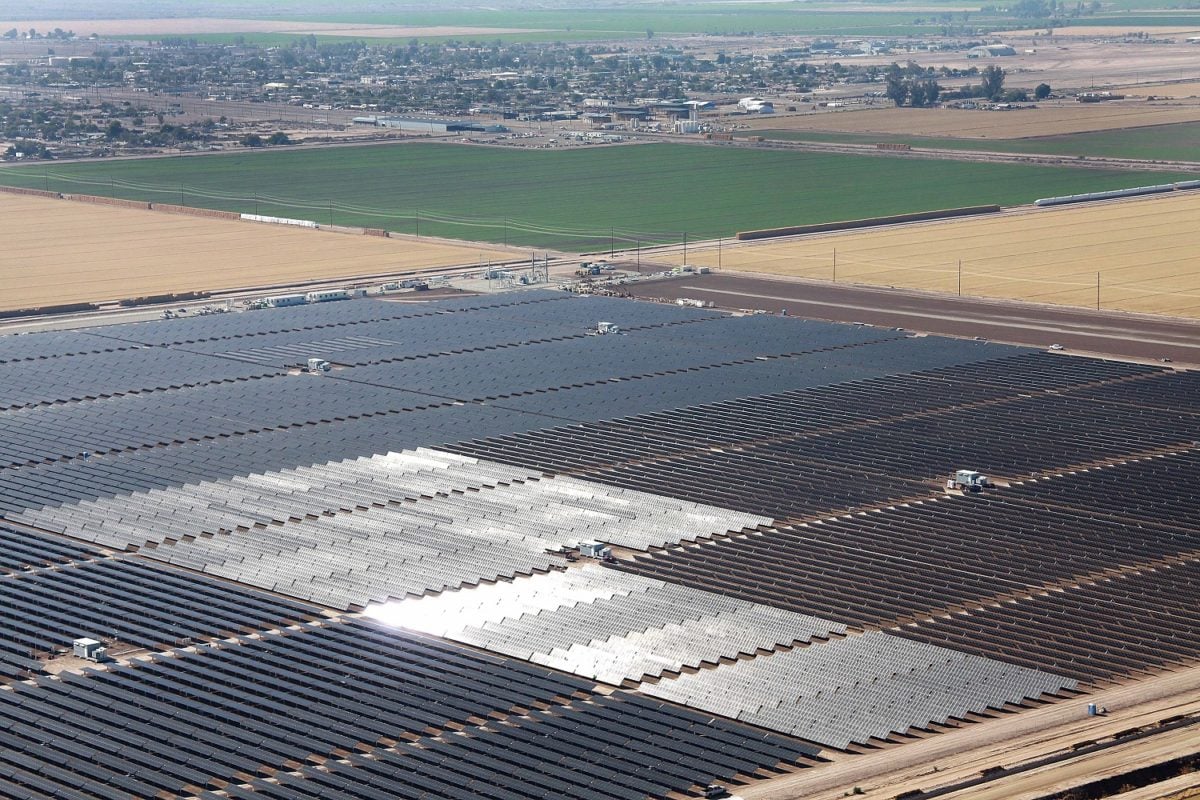 Japanese thin-film manufacturer Solar Frontier has heralded a 150MW module supply deal in the US as a major step towards its final decision on building a factory in America.
Solar Frontier's US arm said today it would supply Cypress Creek Renewables with 150MW of its CIS thin-film modules for a portfolio of solar projects in North and South Carolina, and some of the emerging state markets in the US, including Indiana, Montana and Texas.
Speaking to PV Tech, Solar Frontier Americas COO Charles Pimentel said the deal was one of the largest the company had been involved in and offered sustainable long-term business prospects.
"[Cypress Creek] have been very forward thinking in the way that they go about getting their business and the locations where they get their business," Pimentel said. "So they don't do a lot of work in California, which is primarily where we focus. They do a lot of work in secondary markets where we don't have particular expertise today.
"We like the fact that they do that, and what that tells us is that they have found a niche in the market place that allows them sustainability in the long term in finding new business, it's not just simply a one-off."
Pimentel said that the promise of sustainable business offered by the deal marked a major step towards Solar Frontier being able to make a final on decision on whether or not to establish a manufacturing hub in the US. The company has made no secret of its ambition to have a US manufacturing base, but has so far taken a 'wait and see' approach before committing to the project.
"When we last spoke we said there were a couple of boxes we needed to check as a company before we could make the investment decision [to build a US fab], and one of those boxes was to continue to build a sustainable long-term business here in the us with the volumes, with the pipeline and with the origination efforts to be able to build a long-term sustainable business – so we don't build a solar panel factory and not have anywhere to put the modules," Pimentel said.
"This is certainly a huge part of checking that box. We expect that our alignment and our participation with Cypress Creek and their pipeline, which is nearly 1GW, opens up an opportunity for us to check that box."
Pimentel said establishing a US base was still his goal and that of the company's CEO, Atsuhiko Hirano.
Aside from the company's ability to build up a business base in America, Pimentel said the other major consideration before it decides on whether to commit to a US fab was the success of its newly opened Tohoku plant in Japan. Before this was completed last year, Hirano said the aim of the new plant was to reduce the production costs of Solar Frontier modules by a third.
Pimentel said: "That box is not quite checked yet but we're well on the way to proving out that factory and once that box is checked, and the business future in terms of the Americas box is checked that's the point we'll make a decision to build a factory here in the US."
He said he expected a decision one way or another would be taken in 2016.