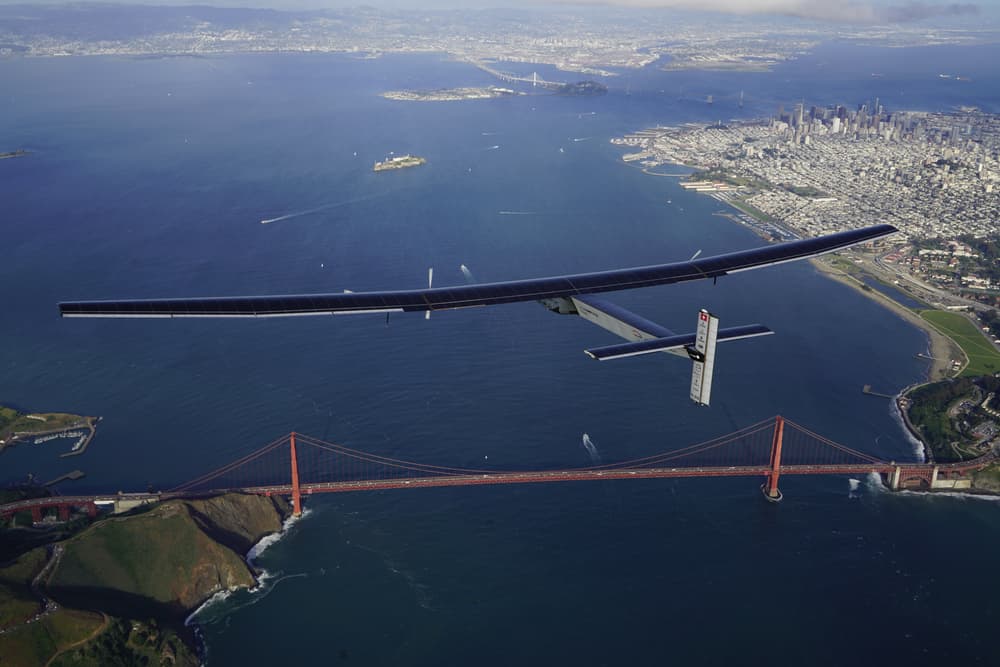 Solar Impulse 2, the pioneering 'zero fuel plane' which began a worldwide round trip last year, landed safely in San Francisco after its 62-hour, record-setting flight over the Pacific Ocean.
The plane is now firmly on the ground in Mountain View, California, after completing the trip last Saturday night. The journey began in March 2015 in Abu Dhabi, and made stops in Oman, Myanmar, China and Japan before embarking on the trans-Pacific leg of the trip. According to the Solar Impulse organisation, the aircraft and founder and chairman Bertrand Piccard touched down at Moffett Airfield in Mountain View, California on 23 April at 11:44pm PDT after a 62 hour flight from Kalaeloa Airport, Hawaii.
The penultimate stretch of the trans-Pacific journey was riddled with bad luck for Solar Impulse; as the aircraft was initially delayed from leaving Japan by deteriorating weather conditions. When it eventually did take off, it was short-lived as it was forced to abandon its attempt after 36 hours as weather forecasts suggested that the flight was in jeopardy. However, a second successful attempt ensured that the aircraft delivered on breaking the world record on its flight between Japan and Hawaii. Unfortunately the joy subsided after damage due to over-insulation to Solar Impulse 2's batteries, which caused it to delay its final journal until this month.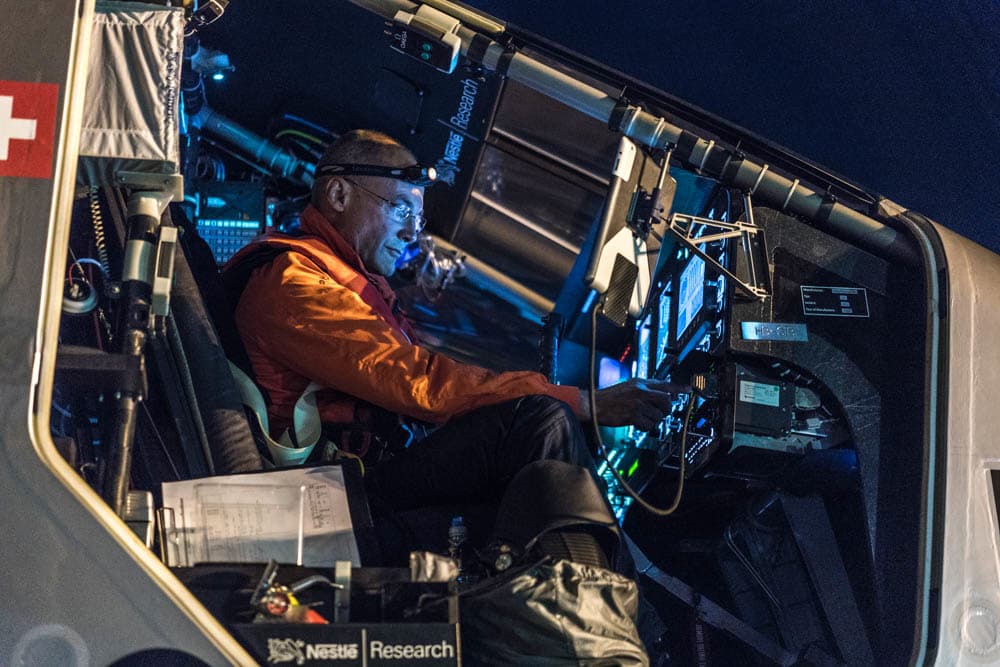 The plane is equipped with 17,000 solar cells that power the propellers and charge batteries, and the aircraft then runs on stored energy at night. In spite of earlier complications, Solar Impulse 2 set several records during the flight; including distance, speed, duration, altitude and altitude gain for an electric airplane, according to Solar Impulse. These records are still pending US FAA confirmation.
Sunday's landing marked the end of the ninth leg of circumnavigation. The next destination is New York, followed by Europe or North America.
"Solar Impulse showcases that today exploration is no longer about conquering new territories, because even the moon has already been conquered, but about exploring new ways to have a better quality of life on Earth," said Piccard in a statement. "It is more than an airplane: it is a concentration of clean technologies, a genuine flying laboratory, and illustrates that solutions exist today to meet the major challenges facing our society."