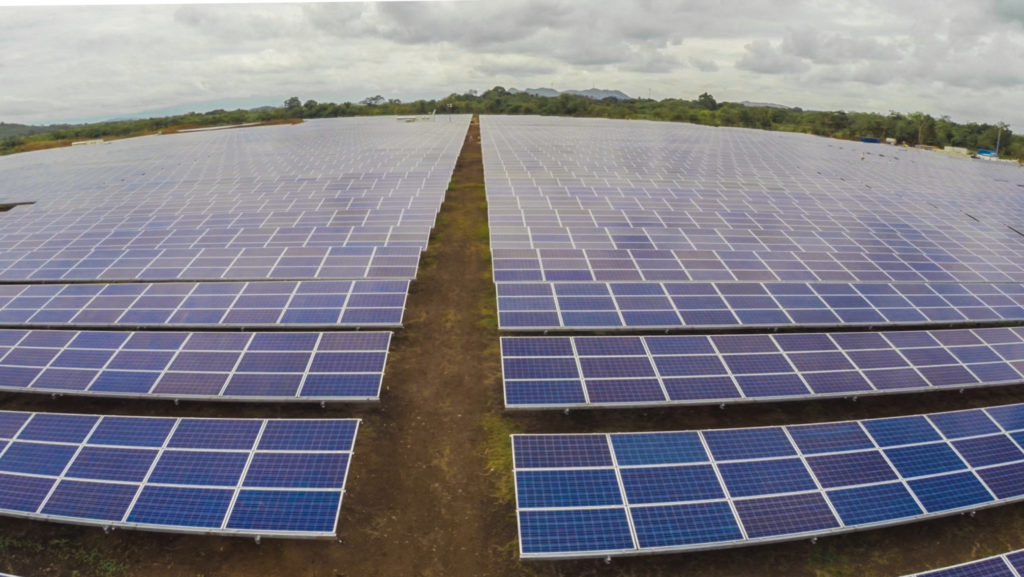 Solar installations in Central America must more than double this decade, before doubling again out to 2050 if the region is to be put on the lowest-cost path towards decarbonisation, a study by the International Renewable Energy Agency (IRENA) has found.
Published last week, IRENA's 'Renewable Energy Roadmap for Central America' report finds that the region could save in the region of US$20 billion if it pursued a more aggressive decarbonisation of its energy system compared to its current pathway.
Analysis conducted by the organisation found that installations of renewable energy projects would need to treble to 1.4GW per year by 2050 in order to reach 180GW of installed capacity.
The decarbonisation scenario (DES) used within IRENA's report states that annual solar installs must more than double from the existing pathway suggestion of 145MW to 375MW per year, before more-than-doubling again to 780MW per year by 2050.
By 2050, the DES assumes a total generation capacity of 26GW within the Central America region, an install base the report says would harness the potential of both utility-scale solar and distributed rooftop capacity.
Such an installation rate would take renewables' share of power generation to 97% by 2050, far beyond the 59% share the sector is currently on course for.
While the DES would require an annual investment of US$3.5 billion, equivalent to around 1.6% of the region's gross domestic product in 2018, to be invested in renewables generators and grid upgrades, the more ambitious decarbonisation pathway would save the region some US$20 billion in total power system costs compared to the existing pathway.
Francesco La Camera, director-general at IRENA, said: Central America is entering a "crucial decade" for transforming its future energy system.
"The region has a unique opportunity to ensure sustainable development with renewable energy resources that can bolster its energy security by mitigating fossil fuel dependence, while reducing costs, stimulating the region's post-COVID-19 recovery and addressing climate change."  
Earlier this year, Martin Vogt, CEO of MPC Energy Solutions, pointed out to PV Tech Premium that Panama was an up-and-coming market to watch for solar PV, with 250MW of installed capacity today.