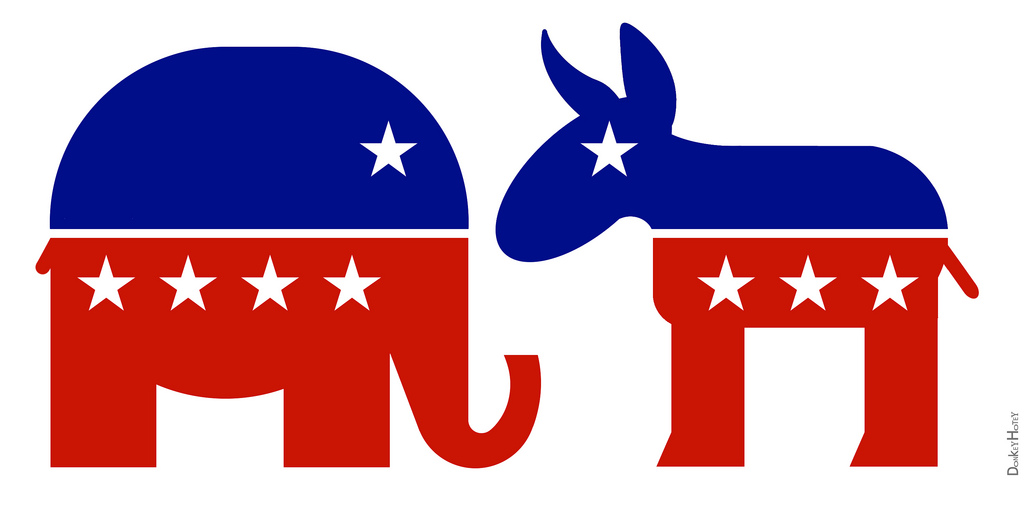 Whilst clean energy might be thought of as a partisan issue in the States, when it comes to installing solar, political parties are irrelevant, according to a new study by PowerScout.
The outcome might be surprising, given that Democrats traditionally favour renewable energy and propose funding for solar research and development, with Republican politicians more likely to champion conventional energy sources such as oil and gas.
California-based solar company PowerScout collated information from donors to both parties and candidates from within the top 20 solar states and pulled satellite images for these selected homes with and without solar panels.
The findings refute the assumed link between solar and party affiliation; concluding that of the 1.5 million Democratic and Republican party donors in those top 20 solar states, 3.06% of Democratic donors and 2.24% of Republican donors installed rooftop solar. State-by-state analysis also debunks the assumption further. For example, PowerScout found that in Hawaii, Republican donors installed more solar than Democrats.
Overall, Republican donors were found to install almost as much solar as Democratic donors, especially in states with more mature solar markets. In California, for example, party donors were pretty much equal, with Democrats at 7.43% and Republicans at 7.27%. In more nascent markets, Democrats did install more, but not by drastic lengths. For example in Oregon, 3.10% of Democrats donors had rooftop solar, with 1.53% of Republicans having rooftop solar.
In balance, the findings are positive and demonstrate that solar has transcended above the schism of political affiliations, being viewed as mainstream overall. Whilst solar might be ideological for Democrats, Republicans are spurred to adopt solar for economic reasons – given the tremendous price drop the technology has experienced within the past few years. As solar now employs more individuals out of any other power source, the proposition is a hard one to ignore – even for a traditionally coal-loving Republican. A recent survey by the Conservative Energy Network found that Republican voters favour more support of renewables over fossil fuels.
"I would agree that in general solar energy has strong support amongst Democrats and Republicans," Amit Ronen, director of the George Washington Solar Institute, told PV Tech. "According to a recent Pew poll, '89% of Americans favour more solar panel farms, just 9% oppose', higher than any other energy source. And it's hard to think of any issues that 90% of Americans agree upon! There have been other polls by Gallup and SEIA that had similar results.
"We have also seen liberal environmental advocates and tea party affiliated advocates jointly pushing rooftop solar in places like Georgia. These "Green Tea Party" coalitions bring together different motivations towards a shared goal of expanding rooftop solar."
Similarly, a study conducted by SolarPulse last year found that Republican-dominated communities were five times more likely to purchase rooftop solar systems than Democratic communities. Regardless of political affiliations, solar's significant economic proposition is one thing that almost all Americans can agree on.