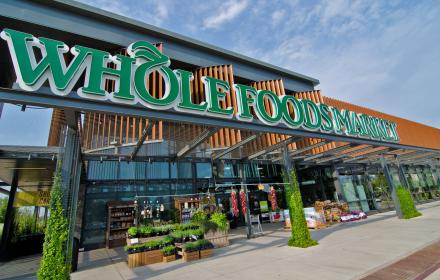 Renewable energy firms SolarCity and NRG Energy plan to install rooftop solar on 184 stores and distribution centres of major grocery chain Whole Foods Market in the US.
While these are separate deployment initiatives, the two solar firms announced their plans on the same day, with SolarCity due to install PV systems on 100 Whole Foods stores and NRG to deploy solar rooftops on 84 locations.
Nicole Litvak, senior solar analyst at analyst firm GTM Research, told PV Tech that SolarCity's installations are likely to generate at least 15MW, while NRG's will account for 13.8MW.
Litvak said: "This is probably the first time I have seen two different developers announcing such huge deals with the same customer on the same day. This is a little unusual, but it is not unusual that [Whole Foods] would use two developers."
Litvak added that the grocery store chain has already piloted several solar projects with PV developer SunEdison. It is normal for the customer to consider whether to continue working for the pilot developer or shop around for a better deal from other players, she said. A lot of big retailers will use different developers in different locations, perhaps because some developers have more experience in a certain area. Due to the size of the customer's demand, there may also be a bandwidth issue from a sole developer's perspective.
Whole Foods has 434 stores in the US, UK and Canada, which generated sales of US$15 billion last year.
SolarCity will begin installing in a range of Whole Foods locations including Connecticut, New Jersey and New York in the spring. The food chain will be able to purchase power from SolarCity at a discount to current electricity costs once complete.
A SolarCity statement said that these solar power systems are expected to place Whole Foods within the top 25 corporate solar users in the US.
NRG Energy will also install across nine US states and an NRG press release claimed that once complete, Whole Foods may have one of the largest commercial rooftop solar installations in the country.
Litvak added: "This is the type of deal that big commercial developers are going after because they don't want to be doing individual small commercial projects.
"The bulk of their growth is going to come from these big deals with Fortune 500 companies – big retailers with a lot of stores – that they can install on."