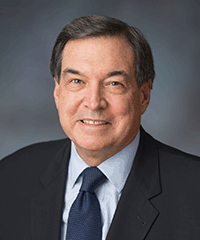 SolarCity announced yesterday that Jon Wellinghoff, former chairman of the Federal Energy Regulatory Commission (FERC), is joining the company as chief policy officer.
Wellinghoff's primary responsibilities will revolve around federal and state policy advisory and overseeing the regulatory and legislative affairs of the company. With FERC, which has sole jurisdiction over interstate electricity sales and wholesale rates, Wellinghoff campaigned efforts to transition solar and wind resources into wholesale electric markets.
SolarCity, one of the chief installers of residential solar systems in the US, continues to observe the ongoing debate over net-metering. The notable controversy in California stems from the state's new iteration of the scheme which seeks to adequately match load with demand, alongside ratepayers accounting for interconnection fees. Some privately owned utilities have appealed the case to the California Public Utilities Commission (CPUC).
Similarly, the Nevada Public Utilities Commission's (NPUC) recent decision to triple the fixed charges customers were to pay over the next four years, and reduce the credit received for excess power generation by three-quarters, was met with trepidation.
Wellinghoff himself previously served as general counsel at the NPUC and served two terms as the State of Nevada's first advocate for customers of public utilities. As a known consumer advocate, he will be able to bring this expertise to SolarCity; allowing the company to seek out opportunities to partner with utilities whilst simultaneously ensuring rooftop PV reaps the full benefits to ratepayers.
Wellinghoff has previously been outspoken about solar and the issue of net metering, including the opinion that net metering should be more closely tied to time-of-use.
In other news, SolarCity also announced yesterday that it had closed the second financing within its renewable energy tax equity investment programme with Bank of America Merrill Lynch and another investor for US$188 million in residential solar projects.