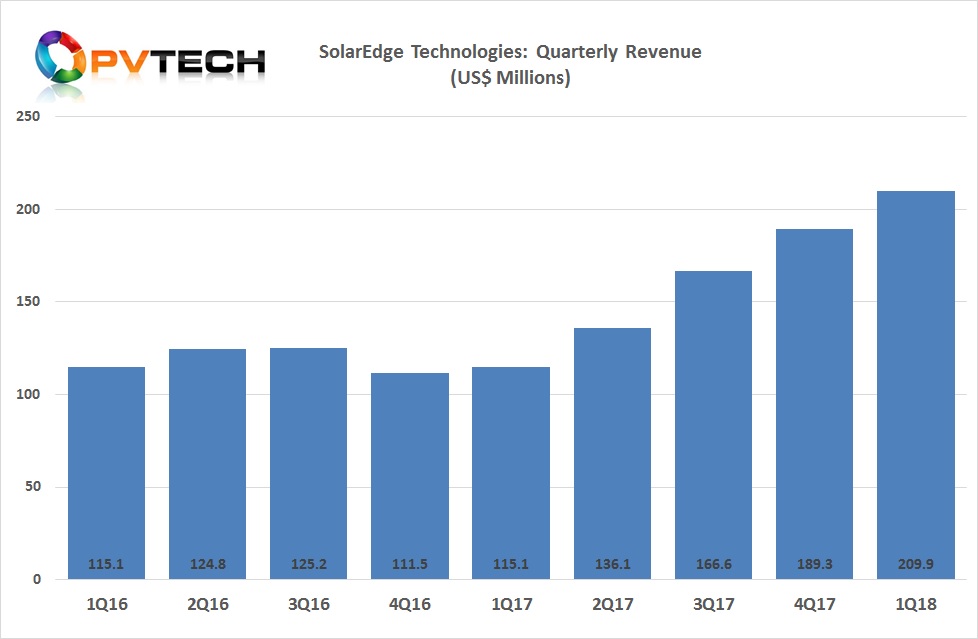 PV inverter manufacturer SolarEdge Technologies has reported a clean sweep in key financial parameters for the first quarter of 2018, which includes, revenue, shipments, gross margin, profitability and quarterly cash flow generation.
SolarEdge reported first quarter revenue of US$209.9 million, up 11% from US$189.3 million in the prior quarter and up 82% from US$115.1 million from the prior year period. The company had guided first quarter sales to have been in the range of US$200 million to US$210 million, despite the seasonally softer demand quarter.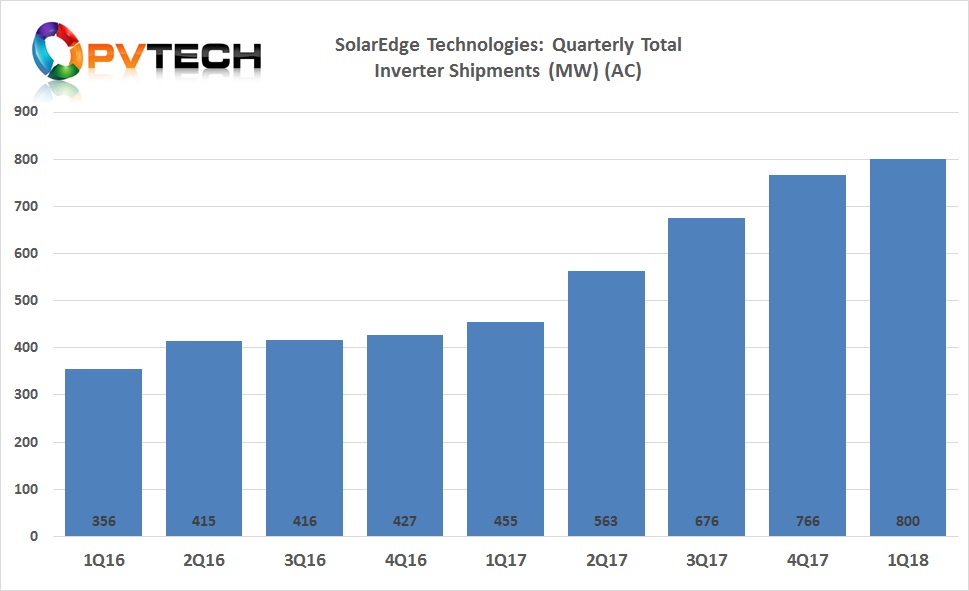 The PV inverter manufacturer shipped a total of 800MW AC of inverters in the quarter, including 2.5 million power optimizers and 100,000 inverter units, all new record quarterly figures.
SolarEdge noted that sales in the APAC region accounted for 13% of revenue in the quarter, primarily in Australia, while the US remained its largest market, accounting for 57% of revenue.
"We continue to see healthy diversification of our business, both geography and product mix," noted Guy Sella, Founder, Chairman and CEO of SolarEdge in its latest earnings call. "Specifically, this quarter's sales in the United States accounted for 57% of revenues. Sales from Europe accounted for 30% of revenues and sales from the Rest of the World, primarily, Australia accounted for 13% of our revenues."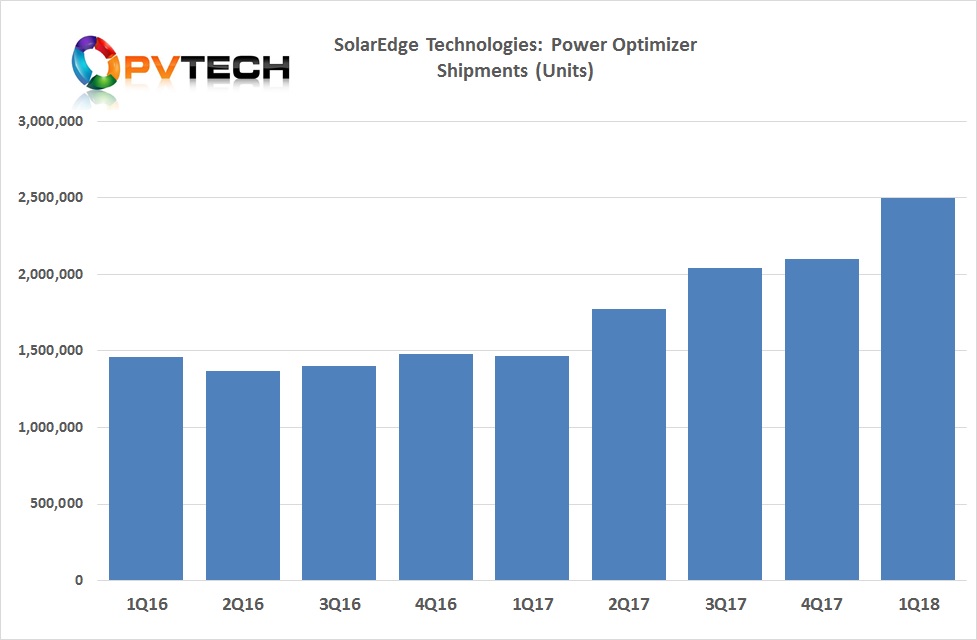 Despite ongoing semiconductor component shortages, SolarEdge reported a GAAP gross margin reached 37.9%, up from 37.5%, in the prior quarter and up from 33.6% year over year. GAAP operating expense was US$38.8 million, up 7% from US$36.4 million in the prior quarter.
The company reported a GAAP operating income of US$40.8 million, up 18% from US$34.6 million in the prior quarter and up 240% from US$12.0 million in the prior year period.
GAAP net income was US$35.7 million, up 83% from US$19.5 million in the prior quarter and up 152% from US$14.2 million from the prior year period.
Ronen Faier, Chief Financial Officer of SolarEdge noted in the earnings that R&D expenditure had increase around 9%, quarter-on-quarter to US$17.9 million.
"As in the last quarter, this increase mainly attributed to the increase in headcount and consistent with our decision to invest resources in product development and innovation, cost reduction and investment in factoring processes that will allow us to continue to bring new products to the market as well as reduce the cost of our current product and further improve their quality," commented Faier.
Guidance
SolarEdge expects sales momentum to continue in the second quarter of 2018, guiding revenues to be within the range of US$220 million to US$230 million and gross margin remaining static at 36% to 38%.