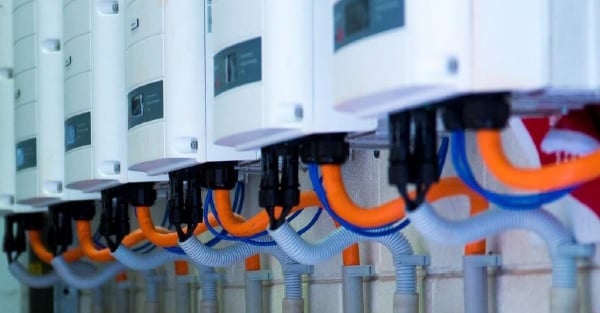 Major PV inverter manufacturer SolarEdge Technologies said that strong demand from Europe supported another record revenue quarter.

SolarEdge reported first-quarter 2019 revenue of US$271.9 million, up 3% from US$263.7 million in the prior quarter and up 30% from US$209.9 million in the same quarter last year.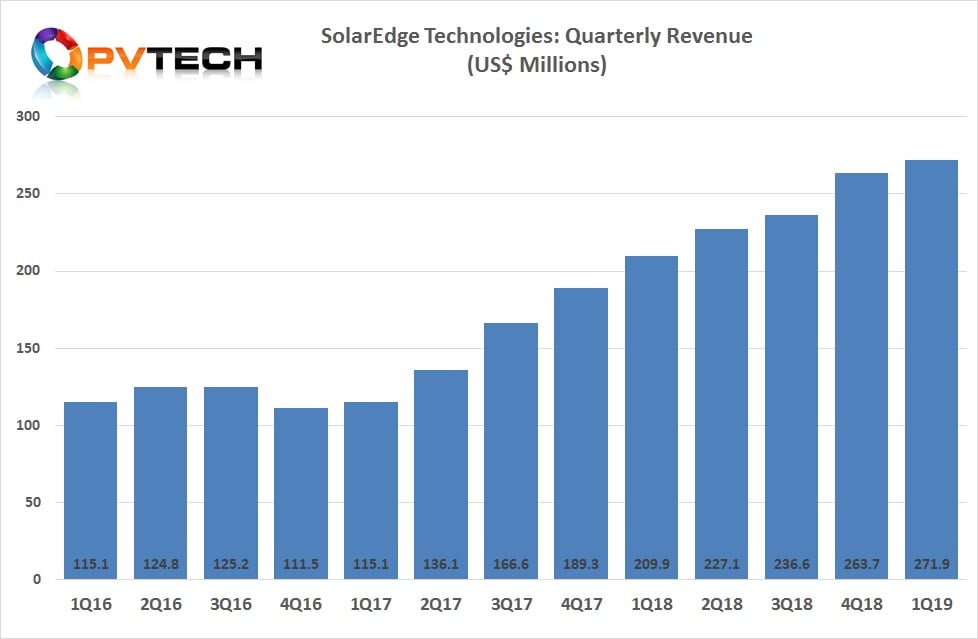 "We opened 2019 with a strong quarter and record revenues driven by substantial growth, particularly in Europe, which demonstrates our leading position in the global solar inverter market," said Guy Sella, founder, chairman and CEO of SolarEdge. "This quarter we concluded the acquisition of SMRE which provides us with an entry into the e-mobility market and we continued the integration of Kokam and the building of our UPS business. We are very happy to be able to continue to grow our solar business while leveraging profits for further investment in our new areas of technology development, which include UPS products, lithium-ion batteries and integrated powertrain electronics for electric vehicles."
The company reported total PV inverter shipments of 1.1GW (AC) for the reporting quarter, the same level shipped in three consecutive quarters.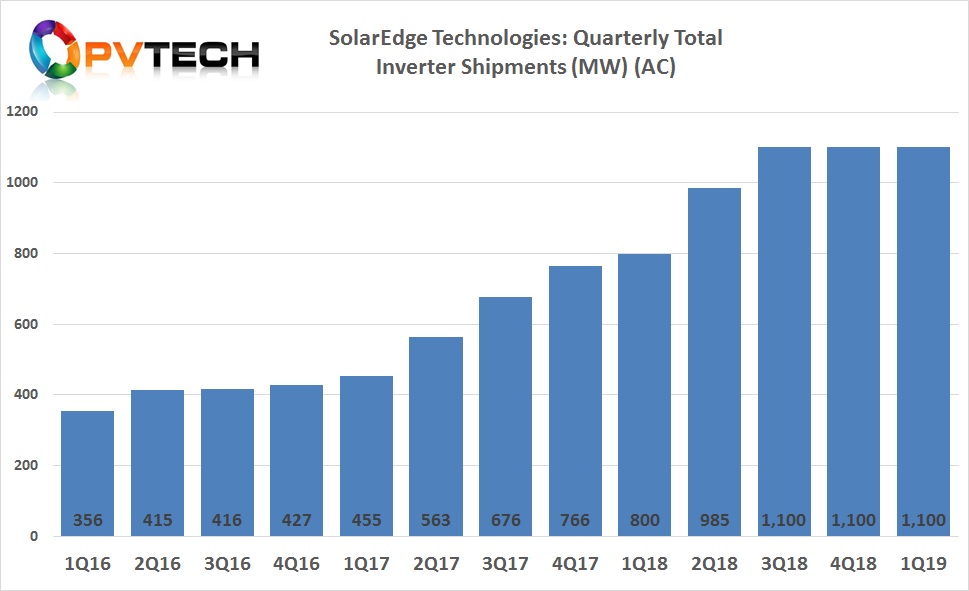 SolarEdge reported GAAP operating income of US$28.0 million, up 15% from US$24.4 million in the prior quarter and down 31% from US$40.8 million in the first quarter of 2018.
GAAP gross margin was 31.7%, up from 30.2% in the prior quarter, while non-GAAP gross margin from the sale of solar products was 34.3%.
Guidance
SolarEdge expects revenue in the second quarter of 2019 to be in the range of US$310 million to US$320 million, another expected record. Revenues from solar products are expected to be within the range of US$290 million to US$300 million.
The company said it expected gross margin to be within the range of 32% to 34% and a gross margin from the sale of solar products is expected to be within the range of 33% to 35%.