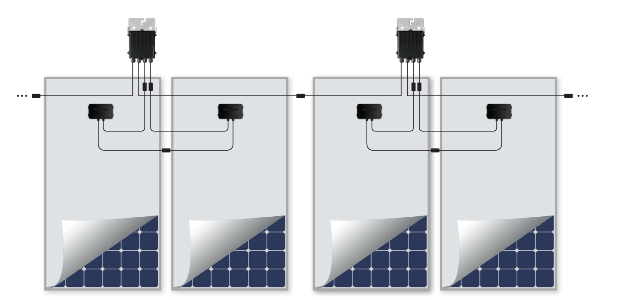 PV inverter manufacturer SolarEdge Technologies reported lower third quarter revenue and guided further revenue declines through the end of the year on weak US residential market and continued ASP pressure in the highly competitive inverter market.
SolarEdge shipped around 1.6 million PV module optimizers and around 63,000 string inverters in the quarter. Total inverter shipments reached 466MW, up from 427MW in the previous quarter.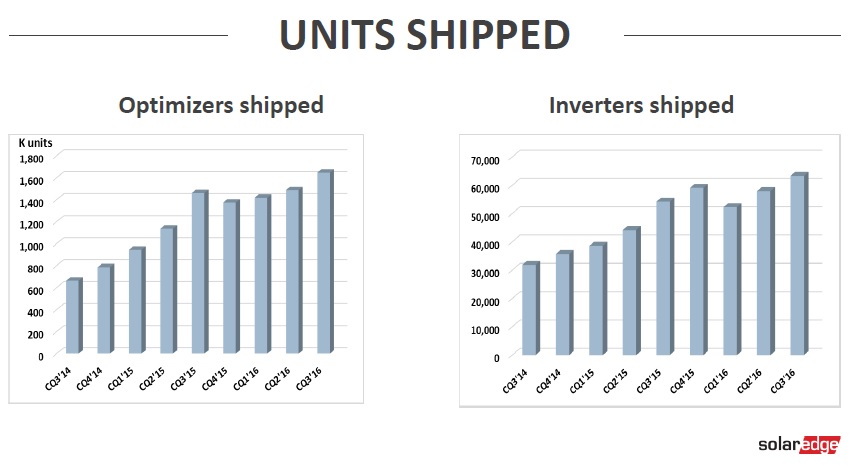 The company reported revenue of US$128.5 million, an increase of 3% from the previous quarter and an increase of 12% year-on-year. GAAP gross margin reached 32.6%, up from 31.4% in the prior quarter and up 29.1% year-on-year.
Guy Sella, Founder, Chairman and CEO of SolarEdge said. "The solar market is facing challenging times. Despite this, our financial parameters continue to be strong and we are confident in our strategy. We are focused on maintaining and growing our market share by adjusting our plans to the changing environment and continuing to invest in R&D for new innovative products and diligent cost reduction, while improving operational efficiency and increasing geographic diversification."
Management highlighted in its earnings call that ASP declines would be at the high-end of previous expectations (7-10%) for the year and slightly higher through 2017.
The US residential market was said to have slowed and could be flat on a revenue basis in 2017. The company noted that there was a shift in demand from larger residential PV installers to medium and smaller installers, which inferred more dealings with distributors. SolarEdge has been a major supplier to SolarCity in the last year, yet the largest US installer has guided only around a 5% installation increase for 2016.
Management also highlighted that its innovative 'HD Wave' which was claimed to dramatically reduce the size and weight of the inverter's magnetics by means of advanced digital processing and increase reliability and optimize the performance of solar energy systems to 99% efficiency was expected to generate meaningful revenue in the first quarter of 2017 and be the main core technology in its inverters from the second quarter onwards.
Guidance
SolarEdge said that it expected fourth quarter revenue to be down from the previous quarter and in the range of US$110 million to US$120 million with gross margins of 30% to 32%.