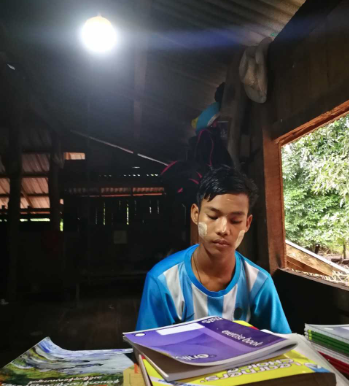 Myanmar-based off-grid PV company SolarHome has raised US$10 million in debt funding from a group of international investors, including Crowdcredit from Japan and Trine from Sweden, in order to expand across Myanmar.
The investment follows on the US$4.2 million in convertible note funding raised in 2018 from international investors, including Trirec, Insitor Impact Asia, Beenext, and a group of Singapore-based family offices.
The new funds will enable SolarHome, which has already installed close to 28,000 solar home systems, to reach 100,000 homes by the end of 2019 with its product packages that include budget, basic and premium solar system bundles for lighting and phone charging purposes, as well as TV bundles.
Ted Martynov, CEO and co-founder of SolarHome, said: "Accessing debt finance on such a scale at this stage in our development has significantly outperformed our expectations. We believe this is a testament to the strength of our professional team, and the relentless focus on operational quality that we bring to the PAYG space in Southeast Asia. The new funding will enable us to accelerate our growth in 2019 and bring clean energy to hundreds of thousands of off-grid households in Myanmar."
Launched in 2017, SolarHome now installs new PAYG solar systems at a rate of approximately 3,000 units each month in Myanmar. Already this year, the firm has bagged funding to extend its network of hubs throughout Myanmar, offer more products and expand into Indonesia and Cambodia by year end.